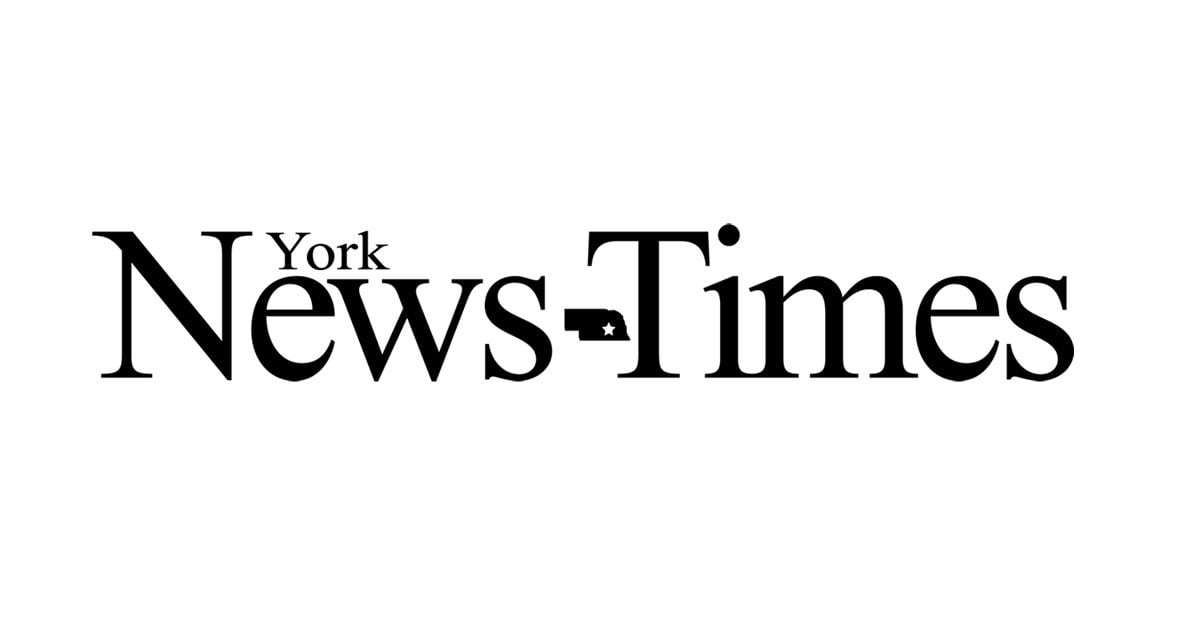 YORK – From walleye tactics to how best to clean and care for your finny catch to knife making, taxidermy, fly-in fishing in Canada, a pulled pork meal and more are on tap next Wednesday in York.
Bob Roth's annual York Adopt a Pet Fishing Seminar begins when doors to the Holthus Ag Events Center at the Fairgrounds open at 5:30 p.m. next Wednesday, Feb. 20.
There is no admission charge for anything, including the meal and adult beverages, however donating to YAAP is enthusiastically encouraged. All proceeds will go the local pet rescue, shelter and adoption agency.
The evening's keynote speaker this year is Daryl Bauer, fisheries outreach manager for the Nebraska Game and Parks Commission. Bauer has annually attended York's event for years. For 2019 he will share information of great value to anyone even remotely interested in how to catch walleyes anywhere in the state.
"I have a presentation on general walleye behavior and movements in Nebraska reservoirs," Bauer said, "I will include comments about best fishing presentations at different times of year and in different situations. It will apply to walleye fishing in any body of water in Nebraska."
As he does every year, Bauer pledged to bring plenty of hot-off-the-press 2019 Nebraska Fishing Forecast and 2019 Nebraska Fishing Guide booklets, too.
Eddie Showalter, Ontario fly-in fishing outfitter and float plane pilot, who has also attended the York seminar since the event's inception, will be there again in 2019, this year accompanied by one of his bush pilots. Roth originally scheduled the event on the Wednesday before the Omaha Boat Sports and Travel event to accommodate Showalter's winter outdoor show schedule. Though he no longer participates in the Omaha event, Showalter continues to come faithfully to York, where he has many repeat-visit customers in the region.
Again this year Showalter (fishshowalters.com) has donated a fly-in fishing adventure for two out of Ear Falls, Ont., to any one of the more than a dozen lakes upon which he has remote outposts. Tickets ($10 each or three for $20) are available from Roth, the YAAP shelter, this writer and at the door.
Nebraska fishing guide and professional walleye tournament angler Ben Garver will join Bauer as a presenter with his demonstration of how to best keep, clean and prepare a catch of fresh Nebraska fish to optimize table fare quality. Garver (nebraskawalleyeguide.com) said he will project his short portion of the evening onto an overhead screen so everyone will be able to see his techniques in detail.
He said it will be, "Different things to make the best of cleaning your fish" and "prepare them for a good meal." For instance, "Bleeding them, getting those pin bones and that blood line out of there" and more. "As a guide I want my customers to have the best end product and that end product is the meal at home," one that is "boneless for sure. I want people to have a good experience" at the table. He will share tips on "different breadings and how I prepare them."
An exciting, unique and decidedly non-fishing specific addition to the seminar this year is a first-ever appearance by local knife maker and artisan Kelly Eaton. He will bring samples of his work, chat about his passion for knife craftsmanship and answer questions.
"It's more or less of a hobby," he said, however he is beginning to explore the commercial potential of his art as well.
Eaton has been making knives some 20 years already and has no desire to stop anytime soon. Quite the contrary, he has designs on perhaps getting even more deeply involved down the road a few years.
"I am just starting to sell the knives," he commented. " I've sold them before but not that much really. I'm just starting to explore selling them. I'm only 4 6 so this is something I could look forward to as a retirement career."
"I was always kind of an artist anyway," he answered, "and always really liked knives. It was inevitable the two would eventually coincide."
Eaton selects from among four different grades of steel for each individual project. The high-quality steel comes to York from a specialty company, Jantz Supply out of Davis, Oklahoma.
Taxidermist Daryl Keyes from Columbus will be there again this year to impart tips on how to preserve a trophy fish to make the best possible reproduction, or in the alternative to talk about what he and others in his trade require in terms of photos and measurements to build a eye-catching replica of a released specimen.
Roth and his son, Ryan, will have a selection of their custom, artistic fishing rods on exhibit as well.
Source: https://www.yorknewstimes.com/news/york-s-big-fishing-seminar-is-tonight/article_f24e558a-34c4-11e9-9a3a-ffb04af833f6.html