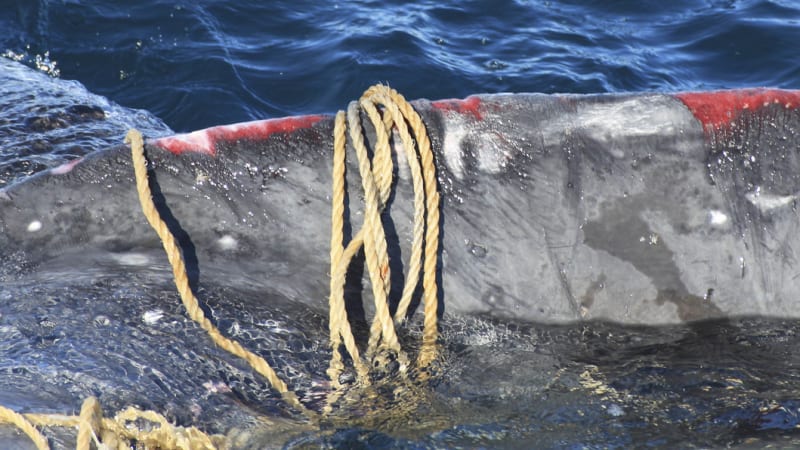 In addition, the IWC's new bycatch initiative, which addresses a worldwide threat to whales and dolphins that are accidentally caught and drowned in fishing nets, was endorsed without a vote being necessary.
Loading
Alexia Wellbelove, senior program manager at Humane Society International in Australia, welcomed the moves, saying: "Whales use sound to help them navigate the vast oceans, but human-caused noise pollution can interfere with their ability to sense their environment and communicate with each other over vast distances.
"This acoustic fog can have serious detrimental impacts on cetaceans, while other forms of noise pollution from industrial or military activity can even cause physical harm.
"Seeing these cetacean conservation measures pass at the IWC is a bittersweet experience. It is thrilling to see the IWC play such a globally important role in protecting cetaceans in their marine environment and recognising the vital and unique role these ocean giants play in keeping our seas healthy.
"Yet all the while there are moves at the IWC by Japan and others to kill these very same whales for profit."
Loading
Rebecca Regnery, senior director of wildlife at Humane Society International, said the bycatch mitigation initiative was of special importance to whale conservation and health.
"Each year around the world, hundreds of thousands of whales, dolphins and porpoises are accidentally caught and drowned in fishing nets, causing immense suffering and threatening several species with extinction.
"The IWC is forging a pathway for countries and international partners to find solutions to this global problem."
Source: https://www.smh.com.au/environment/conservation/whales-given-protection-from-noise-and-fishing-nets-20180913-p503jg-html-20180913-p503jg.html