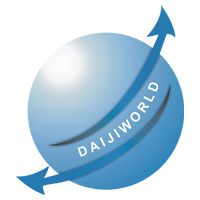 Daijiworld Media Network – Udupi (SP)
Udupi, Feb 27: Accusing people conducting fishing with purse seine boats of indulging in fishing with the help of lights powered by generators, Malpe Deep Sea and Country Boat Fishermen laid siege to the office of the deputy director of fisheries at Malpe on Tuesday February, seeking immediate action against the concerned.
They said that the purse seine fishermen have been violating orders passed by the state and centre. They also pointed out that fishing with the help of lights also violates the interim order passed by the state high court. They urged the official to put an end to this practice immediately and register cases against the erring fishermen.
"Some fishing boats have been transgressing high court order and conducting fishing by usinge-generators. You are requested to find out such boats, register complaints against them and take legal action," said fisheries department's deputy director, Parshwanath, in a written communication issued to Coastal Security Force.
In the meanwhile, Kishore D Suvarna, president of Malpe Deep Sea Trawl Boat Fishermen's Union, said that protesting against the failure of the fisheries department in acting against those indulging in unscientific fishing, indefinite strike would be launched under the leadership of his union from February 27 onward by suspending all deep sea fishing activities.
Fishermen leader, Chandrakanth Karkera, Karunakar Salian, Vittal Karkera, Anand Ameen, Dayanand Kunder, Dayanand K Suvarna, Thimma Marakala and several others were present.
Source: https://www.daijiworld.com/news/newsDisplay.aspx?newsID=565753