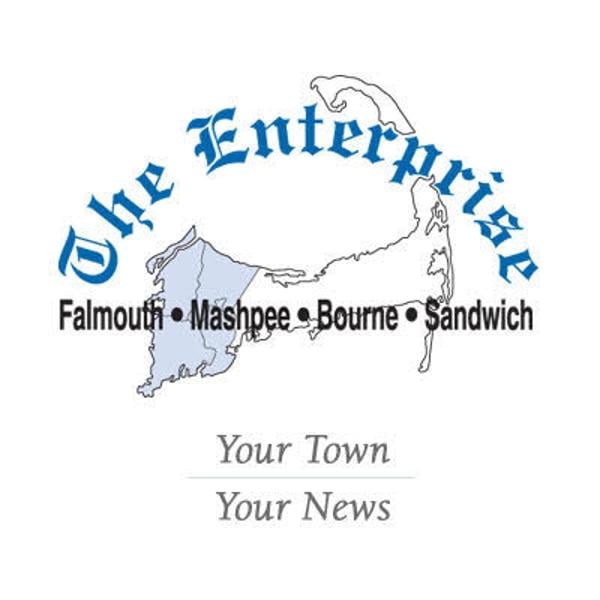 An impressive list of books and innumerable articles have been written about the joys of trout fishing. Whether they are strictly instructional or emphasize the beauty of the surroundings where trout can be caught, one thing is pretty clear: trout can be pretty tough to catch at times, especially wild ones.
Now, here on the Cape, pretty much everyone is aware that the vast majority of the trout in our ponds are stocked fish, thanks to the incredible job that the Fisheries and Wildlife hatcheries do in producing quality fish in large numbers.
The Sandwich hatchery, in fact, is a must-see destination for anyone who lives or visits the Cape; believe me, you will leave with a real sense of appreciation for what the folks there accomplish.
Although some people demean the fighting quality and intelligence of stocked trout, if you ask folks like Jeff Clabault at Forestdale Bait & Tackle, they will tell you that the browns, rainbows, brook, and tiger trout in local waters can be as fickle as those found in the legendary rivers and streams that are waxed about poetically.
The hatchery truck has continued making deliveries this week and to locate where and when certain species of trout have been stocked, visit ma.gov/trout.
Jeff has a deserved reputation for having some of the best news and information about trout fishing, mainly because he has a loyal following of devoted trout anglers who stop by the shop throughout the season. Even when a large percentage of anglers have made the switch to fishing the salt chuck, there are some who are loyal to sweet water and they make visits to see Jeff a must.
At the moment, Jeff made it clear that despite some good catches of quality fish, continued weather and water temperature changes continue to encourage local trout to act in their most fickle manner.
Fishing pressure also impacts how trout will act; this is especially true on weekends and more so when the weather is cooperative.
The rainbows that Jeff has seen pictures of or weighed in have been particularly impressive this spring; fish in the 14- to 16-inch range aren't uncommon at all, with this species having been stocked in Spectacle and Pimlico ponds in Sandwich and Deep Pond in Falmouth as recently as Monday.
Some folks might argue otherwise, but most anglers who are absolutely determined to catch rainbows will use PowerBait; even if they are casting lures with one rod, there is a very good chance that they have another one in a rod-holding device that has this product on its hook.
What color PowerBait to use is a subject for an interesting debate, but you can't go wrong by asking the staff at your local shop—or look on the shelf to see which one is consistently lower in stock.
Within the Power- family of offerings, there are options that some anglers prefer, including PowerEggs, noted A.J. Coots at Red Top in Buzzards Bay.
If the ersatz stuff isn't your cup of tea, then trout worms are hard to beat, although sometimes trout will prove just how finicky they can be and turn on to some other bait. For example, Jeff mentioned that mealworms have been working well recently.
When it comes to lures, small crank baits such as Rapala's and Yo-zuri Pins Minnows are commonly used by both shore and boat anglers; that said, once stocked trout begin to spread out and seek water away from the shore spot where they were placed, casting distance can become an issue, making heavier, more aerodynamic offerings such as spoons a better choice. Gold is a go-to color, with Kastmasters, Little Cleo's, and Phoebe's popular, as well as the offerings made by the Thomas Company. Spinnerbaits are another option, with so many options that you would get a wide array of votes if you asked dedicated trout fishermen which they prefer.
Along with reporting an impressive 5.5-pound brown trout from Spectacle Pond, Bruce Miller at Canal Bait & Tackle in Sagamore noted that one of the issues facing shorebound freshwater anglers is the extremely high water. The amount of shoreline is really reduced this spring, making it much tougher to find spots where you can fish without having to deal with trees and brush behind you or a large number of other anglers around you.
Jim Young at Eastman's Sport & Tackle in Falmouth offered one solution to the extra high water level, pointing out that you can use waders, but he also emphasized that you had better bundle up underneath them, lest your legs go numb from the really cold water.
With a bit more sunshine this week and increased water temperatures, the freshwater bass activity is also beginning to heat up. Jeff Clabault has heard of some smallmouth being caught, with Snake a good locale for this member of the family, while the crew at Red Top has weighed in some really nice largemouth, including one that topped nine pounds. A.J. Coots said that while shiners are always a good choice when fishing for largemouth, if you are targeting big fish in a pond that also harbors a herring run, then large swimbaits from Live Target or Savage are excellent choices.
As far as saltwater activity goes, things are just starting to pick up, with some schoolies and tautog providing most of the news.
Mike Thomas at M & D's in Wareham has heard of schoolies being caught in the Weweantic and Agawam rivers, with afternoons definitely the best time to target them after the water has had a chance to warm up. Small bucktails and jighead/soft plastic combinations are excellent choices because they catch fish and make a clean release much easier.
Mike, A.J. and Bruce all mentioned Buttermilk Bay when it comes to productive schoolie fishing at the moment for fly and light tackle anglers, just as it has for decades, while Mr. Miller also said that some small stripers are being caught around the Mud Flats area of the Canal, mainly on shad body lures.
At the east end of the Big Ditch, some small pollock are being caught, with mackerel out in Cape Cod Bay, although they have not yet moved into the land cut.
Tautog are being caught around Cleveland Ledge, Mike confirmed, and the scup season opened on May 1, with a daily limit per angler of 30 fish at a minimum of nine inches. If there are five or more anglers on a private boat, the boat limit is 150 fish, with the same size limit.
Black sea bass (May 19) and fluke (May 23) both remain closed.
The one confirmed report of a bass coming from the south side came from Jeff Clabault, who saw a photo of a mid-20-inch fish that looked to be a fresh arrival; it was caught by a younger member of the Wampanoag Tribe on a live herring. The fish apparently came from the Cotuit area, and Jeff added that this angler heard other fish splashing around.
I have no doubt that schoolies can be had in other protected bodies of water from Falmouth to Osterville, and with a full moon coming up combined with some significant warming of the air, and perhaps the water, Jim Young suggested that some worm hatches could be in the offing.
The one squid report that Jim had consisted of nine pounds of Loligo caught by a dragger who worked the sound last Saturday for four hours.
Finally, Aaron Bouthiette from Falmouth Bait & Tackle in Teaticket was part of a crew that traveled to Stellwagen to partake in the great haddock fishing there. Using large diamond jigs with hooks on two dropper loops above them tipped with clams or large Gulp! Grubs, Aaron and his fellow anglers had little trouble catching their limits, which is 12 fish at a 17-inch minimum per angler year-round on a private boat.
Source: https://www.capenews.net/columns/trout-in-the-spotlight-but-saltwater-fishing-is-starting-up/article_34c8a032-3146-5eb0-8db7-ea329144b9f4.html