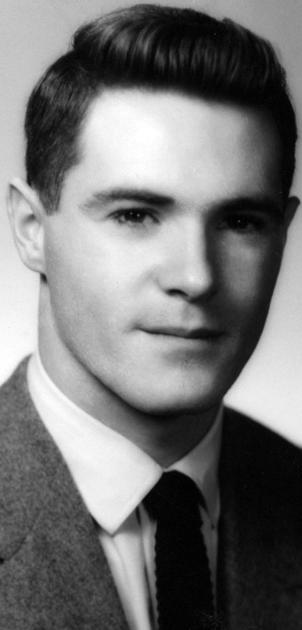 LACONIA — Robert "Bob" Joseph Castonguay, 79, of Bucks Court, passed away on Thursday, May 16, 2019, at Belknap County Nursing Home, following a long illness.
Bob was born on April 2, 1940, in Amesbury, Massachusetts, to the late August and Mabel (Perron) Castonguay. He was raised and educated in the Amesbury area and graduated from Immaculate Conception High School in Newburyport, Massachusetts. As a teenager, Bob was a drum major for St. Joseph's marching band of Amesbury, and did very well in regional competition.
Bob continued his education at Providence College, in Providence, Rhode Island. Upon graduating in 1964, with a bachelor's degree in Political Science, he immediately entered into military service in the United States Navy, serving from 1964 to 1974, with an honorable discharge as a lieutenant commander.
After civilian employment for a short time at several local businesses along the seacoast of New Hampshire and north shore of Massachusetts, including the former Brady Ford of Portsmouth, Bob entered a military-oriented position on the D.E.W. Line from 1975 to 1985. He rejoined his family, who had moved from Seabrook to Laconia, and continued working in civilian-oriented positions, including Kimball & Brown Moving Company of Laconia, McNeil's at O'Shea's Industrial Park in Laconia, and finally, at DGF Industrial of Gilford.
Bob was also a member of IBEW 1547 while working on the D.E.W. Line. He also was a scout master of his son's Cub Scout troop and member of the local American Legion while his family lived in Seabrook.
He loved saltwater fishing for striped bass and flounder from shore or mackerel on the local party boats. Bob played golf and enjoyed watching a variety of sports, ranging from football, baseball, and basketball (go Friars!) to golf, horse-racing, and the Olympics.
Bob was a loving, kind and thoughtful husband, father, uncle, and friend. He was truly an officer and a gentleman throughout his life, and shall be missed dearly by his family and friends.
Bob is survived by his loving wife of 54 years, Ruth (Masterson) Castonguay; a son, Robert Castonguay Jr.; two sisters, Teresa Ahern of Pittsfield, Massachusetts, and Edwina Addison of Crozet, Virginia; and many nieces, nephews, grandnieces, and grandnephews.
In addition to his parents, he was predeceased by sisters Jeannette Steeves and her husband, Dyson, of Salem, and Louise Giosa of Wethersfield, Connecticut.
There will be no calling hours.
A Graveside Service and Committal with Military Honors will take place on Thursday, May 23, at 3 p.m., at the New Hampshire State Veterans' Cemetery, Boscawen.
For those who wish, the family suggests that memorial donations in Bob's name be made to the American Heart Association, PO Box 417005, Boston, MA 02241-7005; or to NH Alzheimer's Association, 166 S. River Road, Bedford NH 03110.
Wilkinson-Beane-Simoneau-Paquette Funeral Home & Cremation Services, 164 Pleasant St., Laconia, is assisting the family with the arrangements. For more information and to view an online memorial, go to www.wilkinsonbeane.com.
Source: https://www.laconiadailysun.com/community/obituaries/robert-joseph-castonguay/article_7307ab46-7be6-11e9-85c8-3b49ba57003a.html