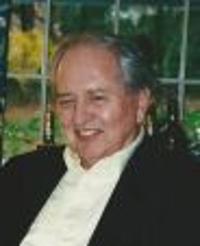 Robert Edward "Bob" Olson passed away peacefully Sunday, Feb. 17, 2019, at his residence in Bryn Mawr. He was born in Philadelphia on Aug. 5, 1927, to Oscar Emmanuel and Bridget Marie (Kilgallon) Olson. He graduated from Yeadon High School in 1945.
On Dec. 31, 1955, Robert married Jean Emilie Wadsworth, who preceded him in death, as did as his eldest daughter, Grace "Betsy" Olson. Surviving are Bob's sister, Joan Kelly; daughters, Nancy Ashcraft, of Erie and Karen Culbertson (Tim), of Wayne; grandchildren, William, Larissa, Kelly and Anna; and great-granddaughter, Bailey.
Bob earned a B.S. degree in mining engineering from the Pennsylvania State University in 1952.
Prior to his enrollment at Penn State, Bob had attended the University of Richmond, the University of Pennsylvania and Duke University.
A registered professional engineer, Bob was licensed in West Virginia and Pennsylvania.
He enjoyed a long, distinguished career in the coal industry. He held multiple executive positions, including treasurer and senior associate at Coal Standards Inc. in Charleston, W.Va.; vice president of administration for Rochester and Pittsburgh Coal Co. in Indiana for 20 years; and president and COO of Valley Camp Coal Co. (a subsidiary of Quaker State) in Oil City, from which he retired in 1988.
His career also included positions as the president, chairman and director of Kanawha and Hocking Coal & Coke Co., Kelley's Creek and Northwestern R.R. Co., and Valley Camp Coal Sales Co.; the president and chief executive officer of Great Lakes Coal & Dock Co.; the chairman and director of Donaldson Mine Co., Elm Grove Coal Co., Shrewsbury Coal Co., Helen Mining Co. and Valley Camp of Utah, Inc.; and the chairman and CEO of Pennsylvania and West Virginia Supply Company.
Bob served in the United States Army from 1944 to 1945 and as a pilot in the U.S. Navy from 1945 to 1947.
He belonged to the Theta Delta Chi and Sigma Phi Sigma fraternities, as well as many clubs, including Ingleside, the Indiana Country Club, the Franklin Club, the Wanango Country Club and the Merion Cricket Club.
He served as president of the Indiana County Chamber of Commerce in 1976-77.
He served on many boards, including the Indiana County Water Authority, the United Way of Venango County and the Venango County Community Area Foundation.
Bob also was a proud member of the Rotary Club in Indiana, where he was president in 1979–80, the Oil City Rotary Club, and the Ardmore Rotary Club, and he received the Paul Harris Fellow Award.
He served on the vestry for Christ Episcopal Church in Indiana and Oil City, and served on the Haverford State Hospital Task Force and the Haverford Township Environmental Advisory Committee.
His biography has been included in several Who's Who publications: in the East, in Industry, in Science and Engineering, in America, and in the World.
Prior to losing his sight, Bob loved Saturday golf, fishing (especially deep-sea fishing) when he got the chance, daily crossword puzzles, annual vacations to Florida with his wife, and taking pictures of the family on special occasions.
Bob was an avid reader, and in his later years he would listen to three or four books a week.
At his retirement community he often won trivia contests with his keen knowledge of current and historical events.
In lieu of flowers, donations can be made to the American Diabetes Foundation or the Rotary Foundation.
A memorial service will be held at St. Mary's Church in Wayne on April 6 at 2 p.m. Following the service, interment will be at St. Martin's Church in Radnor.
Source: https://www.indianagazette.com/obituaries/robert-edward-olson/article_61989412-af39-5ab1-b3e9-b949716cd8ff.html