This article first appeared in The Edge Financial Daily, on April 23, 2019.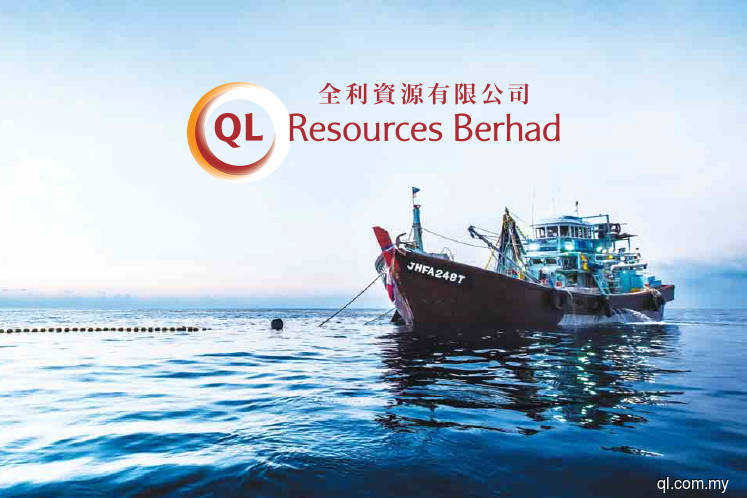 QL Resources Bhd
(April 22, RM6.82)
Maintain sell with an unchanged target price (TP) of RM6: We visited QL Resources Bhd's marine product manufacturing processing unit in Hutan Melintang, Perak and came away feeling positive about the group's prospects going forward. About 30% of QL's surimi products are exported, with the largest market being the US. Other markets include Indonesia and China, where QL supplies certain fish balls to hotpot chain HaiDiLao (only in Xi'an) among others. Of the surimi snacks produced, 60% are exported, particularly to South Korea and Japan, where the snacks are consumed with alcoholic beverages.
 
QL plans to expand its food production capacity by increasing the garoupa fish aquaculture capacity from three tonnes to 30 tonnes; increase its deep sea fishing fleet in Endau from 27 boats to 30 boats within the next two years; and increase its aquaculture production capacity from 2,000 tonnes a year to 6,000 tonnes a year, within the next four years. We are positive on QL's aquaculture expansion as it reduces its dependency on fish landings. To ride on the growth in overall income and consumption in Indonesia and Vietnam, QL plans to increase its egg production capacities from 750,000 to 900,000 in Indonesia and from 750,000 to 1.8 million in Vietnam by 2023.
Egg consumption in Indonesia (from 60 in 2011 to 90 eggs per person per annum currently) and Vietnam (from 60 in 2009 to 120) is growing quickly, despite lagging behind Malaysia. On average, Malaysians consume 300 eggs per year. Since the opening of the first FamilyMart in November 2016, QL had opened 90 outlets as of end-March 2019. QL targets to open 300 outlets by financial year 2022 (FY22). We are very positive on the group's venture into the convenience store business as the profitability of stores has far exceeded our expectations due to a higher average ticket amount of over RM10 (versus less than RM6 for its rivals), a higher average customer count and a skewed sales mix towards fresh food. We expect FamilyMart to break even by mid-FY20 with an estimated store count of 110. For now, QL intends to only open stores in the Klang Valley, Johor, Ipoh and Melaka. It has shared that the capital expenditure requirement for each store averages RM400,000.
As the visit yielded no surprises, we keep our forecasts unchanged. We like QL for its diversified revenue streams, seasoned management team and decent growth prospects. But we feel its share price has risen beyond justifiable levels with a price-earnings valuation of about 50 times. — Hong Leong Investment Bank Research, April 22
Source: https://www.theedgemarkets.com/article/profitability-qls-convenience-store-business-venture-looks-promising