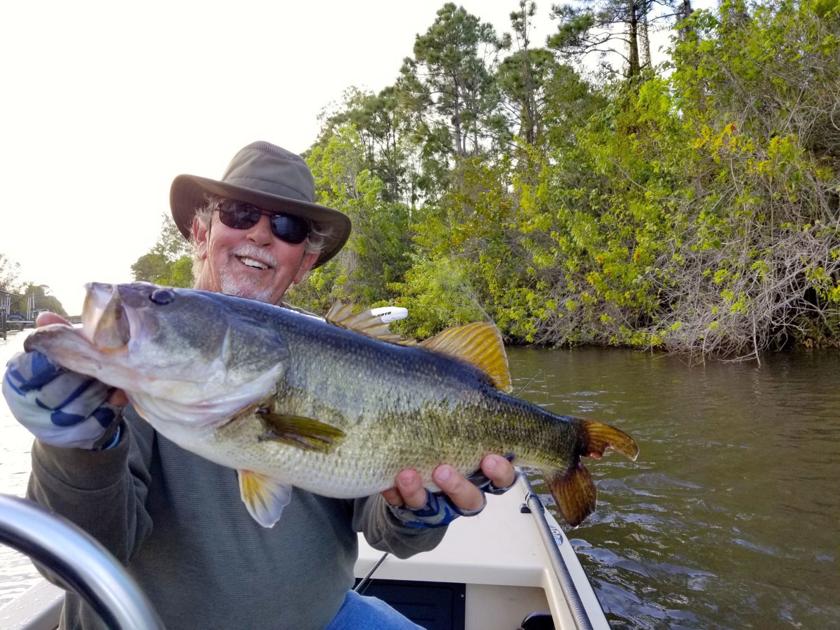 Great old friends are just that: Great, like nothing better, and Old, as in long-time — and, moreover, Old. Wow, the years are showing.
Hanging around for 74 years means that I take seriously the gift of having some terrific friends. Imagine the treat of a past pal's arrival and being able to carry on instantly and ignoring over 15 years of separation.
Regardless of the reason, I will never insert our 14-foot micro-skiff near a busy public waterway, let alone on a Sunday in southern Florida with Small Craft Advisories (22- to 33-knot winds) in effect.
An exception would be made, however, with the anticipated arrival of D.A. (Donald Allen), with whom in 1992 I began gallavanting around western rivers and lakes near to and far from Jackson. D.A. and his wife, Jude, would be returning via Miami International from holiday travel, and we were on their rental car route north to see relatives in Georgia.
After graduating from UW this Cokeville youngster began his new life in Jackson. Long-timers will recall D.A. in his sales and servicing role for now- deceased Bertolina Wholesale of Rock Springs. Back then everybody knew the big guy with a happy grin under a wad of dark curly hair and black cowboy hat who piloted the beer truck. For 13 of those years he was ably assisted by Ron Jacobson, whose fish taxidermy, custom fishing lures and sporting goods department presence in Stone Drug is a welcome asset.
Ron and D.A. formed a sturdy outdoors twosome and also became the foundation of the original Wyoming BASS Federation. Back then Wyoming BASS probably had fewer members than the Wyoming Democratic Party.
It was smallmouth bass fishing that ultimately bonded D.A.'s and my friendship. He carefully tutored me in the finer art of pursuing this superb game fish in many waters in Oregon, Idaho, Utah, Tennessee and, of course, Wyoming's Flaming Gorge Reservoir. In turn, I dragged D.A. trout fishing and floating around the West.
Don Allen's salient qualities are a determination to solve problems and the willingness to embrace new ideas. If there is a fishing technique that nobody uses in a specific area, Don instantly bucks tradition and tries it. And when he decides that a change in any aspect of his life is demanded, he's strong and willing enough to alter his behavior in order to progress.
I've always admired that D.A. realized how too much drinking, smoking and other unproductive habits were ruining his life. So he quit. He doesn't even sip coffee.
You learn lots about the inner workings of a guy while sharing hours of windshield time, tents, motels and boats. Don thoroughly embraced fishing innovation and still eagerly plunges after new products and techniques that give him an edge. He's an excellent dog trainer and has turned himself into an expert angler and photographer, among other things.
After the beverage distributorship literally dried up, Don put himself back through the University of Wyoming, as first a correspondence student and then finishing his psychology and counseling degree in Laramie. He graduated cum laude. But that was just the start of his personal reinvention. An Arizona State MA propelled him into becoming a fully licensed master social worker. He practiced in the Phoenix and Tuscon areas and enjoyed immediate success.
These days D. A. and Jude are no longer shackled by owning real estate. They morphed into Bedouin-like transients, ditching conventional Arizona home ownership in order to criss-cross the country exploring areas rich in wildlife, fishing and new friends. Like a growing number of state expats, they maintain a South Dakota address and residency that permits them to pursue great fishing opportunities, pleasant weather and fine wildlife viewing wherever their future beckons. They and their motor home are currently based beside Lake Havasu, Arizona. Don takes people fishing for stripers, largemouth, bluegill and giant redear (shellcrackers).
Our communication is via these columns and occasional emails about travels that are illustrated with lively wildlife and bird photos.
When D.A. announced they would be heading our direction in early February, I began reviewing a few of our colorful shared travels, including traditional windstorm boating on Flaming Gorge Reservoir, destroyed tents and lost tackle at C. J. Strike Reservoir near Mountain Home, a cross-country trip to Tennessee so D.A. could practice for a BASS Federation championship tournament and exploring off-the-grid Idaho and Utah irrigation ponds that held bass and trout.
Most of these adventures were relatively relaxed. Standouts included traditional October outings that added listening to the World Series on the radio from a houseboat in a remote corner of Lake Powell and inside a tent perched atop tent-peg-proof lava surrounding Lake Owyhee in Oregon. Despite torrents of rain, reoccurring raccoon camp attacks and terrible reception, tuning Casper's K2 to Series announcers Vin Scully and Jeff Torborg was a treat after fine days of fishing.
As earlier mentioned, dodging jet skis, pontoon boats, sightseeing joy riders, kayaks and other Sunday fishing craft isn't my favorite outing. So at first light D.A. and I plunked our two oversize frames into our compact Salt Marsh 14 and scurried into the deepest Indian River creek terrain possible. Booming east winds shoved more water than usual against an outgoing tide, which extended our Fort Pierce interior fishing day.
D. A. achieved his first of a series of small snook on a balsa wood Shallow Rapala Shad Rap that casts like a dart but lands as quietly as an oak leaf. After a while my old western bass fishing buddy, who trained by launching high arching casts at exposed rocky canyon banks, learned about nearly invisible strands of Spanish moss, gorilla-strength strangler fig vines, cabbage palm fronds and the twig-hell of Brazilian pepper bushes.
To lessen the snaggy nature of our river hideaway, I equipped D.A.'s plug and spinning rods with weedless jig heads leading soft plastic grubs and double-weed guard Medlock Flipping Jigs. Both produced hefty Florida strain largemouth bass that put a massive grin on my old fishin' buddy's face.
Last Sunday was rewarding work on 5 miles of busy, crowded water. After such a long absence, it was rewarding to learn little has changed among two old friends. We're both grayer and heavier, but the joy of sharing a skiff, recalling stories, getting snagged and inhaling the outdoors remains its own satisfying experience.
Casting for Recovery sign-ups
Wyoming Program Coordinator Mary Turney of Dubois (732-740-1569) reports that applications are available for the 2019 Casting For Recovery Retreat to be held at the Betts family's Absaroka Ranch July 19-21. This is a rewarding and fulfilling experience open to any Wyoming woman who has had a breast cancer diagnosis.
It is a unique weekend of fly-fishing, education and a free opportunity to enhance the quality of life for those who have been involved with this life challenge. My wife, Jean, annually assists with this event. She began as a Colorado retreat founder and now is immersed with the Wyoming project.
In case you missed the report produced by Idaho Fish and Game after the fall Conant Boat Ramp electrofishing survey, the South Fork's trout per mile average grew from 4,196 in 2017 to a 2018 record of 6,253 trout to the mile. This info courtesy of Justin Hays, manager of the Lodge of Palisades Creek.
Source: https://www.jhnewsandguide.com/sports/sports_extras/article_8e6f08e4-ccbc-51b1-b7e1-d824fb98309c.html