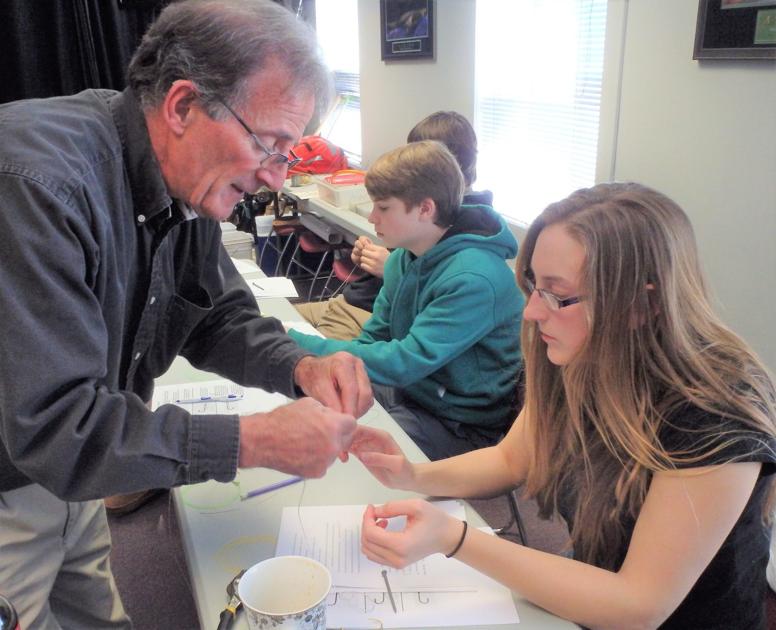 Last week, the Massachusetts Division of Marine Fisheries finalized 2019 black sea bass, scup and summer flounder (fluke) regulations.
Black sea bass minimum size in Massachusetts for 2019 is 15 inches with a five fish/person/day limit from May 18 to Sept. 8. The Atlantic States Marine Fisheries Commission (ASMFC) approved these status quo (the same as last year) regulations along the coast based on a low risk of such measures exceeding the 2019 recreational harvest limit of 3.66 million pounds.
Scup in the northern region of Massachusetts and New York is afforded additional harvest opportunities in 2019 to achieve the coast-wide harvest limit of 7.37 million pounds. The scup minimum size is Massachusetts is 9 inches, 30 fish/person/day from April 13-Dec. 31 for the private boat and shore angler. A 150-fish per vessel limit applies. Consult Division of Marine Fisheries website for party and charter boat regulations.
Summer flounder (fluke) minimum size is Massachusetts is 17 inches, five fish/person/day from May 23 to Oct. 9. While the coast-wide recreational harvest limit is being increased to 7.69 million pounds based on the 2018 benchmark stock assessment (up from 4.42 million pounds), revised recreational catch estimates indicate the fishery is already operating near this level. Less restrictive measures could risk the fishery exceeding the 2019 harvest limit.
Mate School placement at 75 percent
Capt. Charlie Donilon of Snappa Charters in Port Judith, R.I., is holding his third Mate School that will train students how to serve as a mate on a charter or party boat. The school makes no promises, but the last class had a 75 percent placement rate.
The school will be held April 20 and 27 with six-hour classroom/workshop sessions. The program culminates with a practicum aboard the charter fishing vessel Snappa the week of May 11.
"Students receive the basics at mate school with additional training occurring when they get their first job," Capt. Donilon said. "The school is for female and males of all ages, anyone that wants to learn how to mate on a vessel or wants to sharpen their seamanship skills." Mate School teaches students how to prepare the vessel to fish, gear preparation and care, how to customer instruct on how to fish and how to treat customers.
The cost of the school is $225. For information and to register for Mate School, contact Capt. Donilon at 401.487.9044 or snappacharters@cox.net.
Rhody Fly Rodders to host Capt. Monti
The Rhody Fly Rodders will hold their annual cookout April 16 at the Riverside Sportsmen's Club, 1 Mohawk Drive, East Providence, at 6 p.m.
I will be giving a presentation on "How to keep our waters fishy" addressing the current stock status of striped bass, bluefish, Atlantic Menhaden and summer flounder. With fish stocks threatened by over fishing and climate change it will take all of us on a bipartisan basis to grow fish to abundance so there are more in the water for all of us to catch. The presentation will include an overview of fishing governing bodies, how we can impact them as well as a focus on stock status and 2019 regulations.
"Capt. Monti is a member of the Rhode Island Marine Fisheries Council, a charter captain and a fishing journalist writing for a number of conservation blogs and newspapers in our area," Perter Nilsen, president of the Rhody Fly Rodders said. "It will be great to get his perspective on our fisheries management here in Rhode Island, the northeast and the nation."
Opening Day in Rhode Island
Opening Day of the freshwater and trout fishing seasons in Rhode Island is today. The Rhode Island Department of Environmental Management (DEM) has stocked 75,000 brook, brown, and rainbow trout into Rhode Island waterways in advance of the season.
In Rhode Island, anglers who catch a golden trout from Opening Day through April 29 can receive a free golden trout pin. Take a picture of your catch and send it to dem.fishri@dem.ri.gov .
Where's the bite
Freshwater: "Pick any pond in the area and you'll catch trout," David Jeffers of Red Top Bait & Tackle, Buzzards Bay said. "The state did a great job stocking this year with brown and rainbow trout." Manny Macedo of Lucky Bait & Tackle, Warren said, "Last Saturday (a week before opening day), we sold over 100 licenses. Everyone was buying PowerBaits and trout hooks for Opening Day (artificial baits like PowerBaits are similar to food the trout feed on in the hatchery). Later in the season (once the trout acclimate to the natural environment) customers will use mealworms and natural looking lures to catch trout. The largemouth bass bite was good last week for customers fishing area ponds and lakes." Noted carp fishing expert Dave Pickering said, "It took just two days of sixty degree weather to light up the fishing … I went out this morning (Sunday) for a few hours and landed four commons. Then I fished for an hour before dark and landed three mirrors. All my fish were caught on a combo bait of a kernel of sweet corn and a white artificial corn fished off the hair rig," said Doug Wade of Watch Hill Outfitters in Westerly, R.I. "Customers are very excited about Rhode Island's golden trout program this year (see above article on Opening Day). Heck, I would like to land one of these trout." Holly Frye of The Tackle Box, Warwick, said, "We have sold quite a few licenses this week with a lot of interest in our Third Annual Trout Tournament taking place April 13 and 14. We have great first, second and third-place prices. The entry fee for adults is $10, children under 15 years old enter free."
Saltwater fishing: "The white perch bite finally kicked in this week," Many Macedo of Lucky Bait said. "Several customers are catching them. We also have a few customers tautog fishingm but no reports of keepers being taken." Doug Wade of Watch Hill Outfitters said, "Several anglers have caught winter flounder in the Pawcatuck River. We are allowed to take two fish/person/day, a minimum of 12 inches. (It is not legal to catch winter flounder in Narragansett Bay, the Harbor of Refuge and Pt. Judith and Potter Ponds). Anglers are also catching 18-20 inch holdover striped bass in the Breachway and Pawcatuck River." Cod fishing was off again last week and Dave Jeffers of Red Top Bait & Tackle, Buzzards Bay said, "We have some fresh green crabs in and expect anglers to start targeting tautog this weekend."
Source: https://www.thesunchronicle.com/sports/local_sports/monti-mass-saltwater-regulations-out-for-year/article_28e9a8da-3e4a-5dbd-b55f-ce774c277474.html