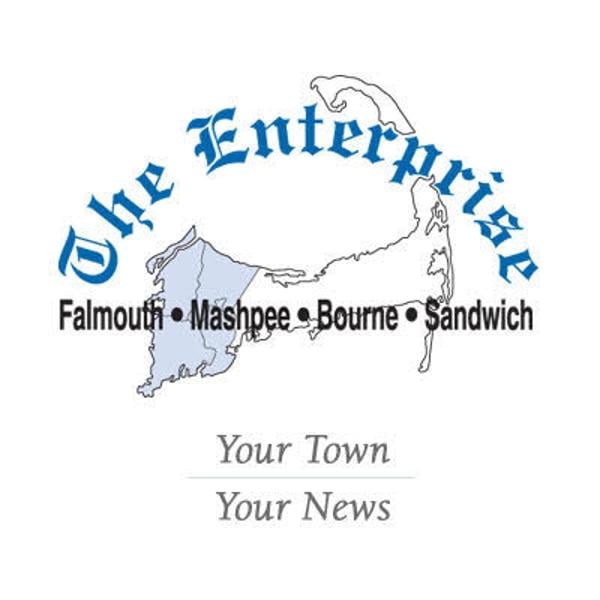 If you're an angler on the Upper Cape, you have to be pretty happy about what is taking place on the saltwater scene right now.
That's particularly true for shore folks who over the next couple of months will enjoy their best fishing of the season. Of course, the Cape Cod Canal is a totally different creature and I will deal with the Big Ditch in a bit.
You might notice that I qualified my description of the mood of local anglers as "pretty happy," mainly because anyone who truly likes to fish will be more than satisfied. But there are still plenty of folks who sniff at small stripers and are only interested in hitting the water when the big girls show up.
Frankly, for me, a fish is a fish, and all you have to do is match your equipment to the size of the fish. Flyrodders have an advantage since a striper in the 16- to mid-20-inch class can put a pretty good bend in an eight- or nine-weight outfit, which is the size typically used around these parts.
With plenty being written about handling bass properly, especially given the latest sobering news about overfishing an overfished stock, one point being made is to use heavy enough equipment to shorten the time it takes to land a fish, thereby putting less stress on it. I would emphasize that learning how to use your gear, no matter how light or heavy, is just as important; it is pretty amazing how much pressure you can put on a fish if you develop skills such as playing the angles with your rod, knowing how to set and use the drag on your reel, and rigging with the best knots possible.
From what I have gathered this week, there are some larger stripers being caught in local waters, many still carrying the caveat that they are "holdovers."
Bruce Miller at Canal Bait & Tackle in Sagamore saw photos of a winterovered 37-inch bass that was caught up inside Buttermilk Bay by an angler using a white soft plastic, apparently much to the chagrin of the flyrodders working the same stretch of water. Onset is another spot around the west entrance to the Canal that not only produces early season schoolies, as well as a few larger "mud puppies," but also at one time was a good winter flounder location, similar to Buttermilk Bay.
The word from A.J. Coots at Red Top in Buzzards Bay is that a 40-inch bass was caught earlier this week up inside the Wareham River, an area that is well-known for holding some sizable fish that stick around through the winter. Along with the Weweantic River, these waters are some of the most productive early season locales in upper Buzzards Bay.
Soft Plastics Gaining Popularity
White bucktail jigs, fished naked or tipped with some kind of trailer, have been the top early spring lure from time immemorial, with soft plastics garnering a loyal following, once they proved their worthiness over the last couple of decades or so. Soft plastics can be rigged in a multitude of ways, making them an excellent choice, no matter where or what depth of water you are fishing.
Mark Tenerowicz sent me some photos of schoolies that he caught up inside Mattapoisett on Hogy Lures' newest plugs, a traditional-style popper and a spook variety Mike Hogan labeled the Dog Walker. From what I gather, these plastic plugs come with a belly treble and a single tail hook, thereby lessening the potential damage that any trebles not in a fish's mouth, and thereby left to swing freely, can make, including getting stuck in their eyes, gills, and bodies. Some pluggers go even further by changing the belly hook on any plug to an inline single, which more hook manufacturers are producing.
No matter what type of hook you go with on your lures, crushing the barbs will go a long way toward faster, healthier releases.
Another local angler who found success recently with topwater plugs was Eastman's Sport & Tackle's own Evan Eastman. I got to see in person his willingness to provide information about his schoolie catching around West Falmouth, going so far as to invite a couple from Texas, who came into the shop on Main Street in Falmouth, to join him Sunday night. Evan had been fishing a custom white plug, but the estimable bone-colored Rebel Jumpin' Minnow did the trick as well, including catching the first bass for the girlfriend of a buddy of his who also joined in on the action last weekend.
I suspect it just might be more difficult to find a spot along the Buzzards Bay shoreline where folks haven't picked up some schoolies; Monument Beach, the Pocasset River, Red Brook Harbor, and Megansett have all been mentioned as locales where bass have been caught. Evan might have found the exception when he fished the Quissett area in the wind on Tuesday evening and came up empty. That kind of surprised me, but I think that might have had something to do with how strong the breezes were.
Earlier this week, I spied a flock of gulls working over what looked like breaking fish around the west entrance to the Canal. Bruce Miller confirmed that there have been schools of bass on top throughout the Buzzards Bay. The interesting part to me was that he said that these fish were feeding on really small stuff, like krill.
Christian Giardini from Falmouth Bait & Tackle told me that the squid jigging has been good out in Nantucket Sound. In fact, he said that the jiggers have been doing better than the draggers.
He then went on to add that buddies of his who have come back to Falmouth Harbor to clean their boats and catch after a day of squidding have enjoyed watching schoolies chase after the scraps of Loligo, typically the tentacles, that they wash overboard.
Schoolies Almost Everywhere
As is the case with Buzzards Bay, you would have to work hard to find a spot where you couldn't scrape up at least a schoolie or two on the south side.
Andy Little at The Powderhorn in Hyannis said that, along with the small bass, there were bluefish caught off Loop Beach this week, as well as all the way up inside Prince Cove and North Bay. The blues have ranged from four to 12 pounds, and although I suspect the smaller ones were caught up inside, that isn't always the case.
With so much activity at this time of year, May is a great month to introduce someone to fishing. Bob Lewis, a member of the Cape Cod Flyrodders, sent me a video of his middle daughter, Lindsay, casting one of his fly rods. I was duly impressed. Apparently, during their recent vacation in the Keys, Lindsay and her friend asked for some fly-casting lessons; Bob was more than happy to help and he soon found out that Lindsay was out practicing on her own, something she continued to do when they returned home.
Last Friday, Bob told me that he planned on flyrodding the Cotuit area with Lindsay the next morning; however, later that evening, I received photos of a bass and a blue that he and Lindsay had caught earlier. I know for sure that he is psyched to have one of the girls take an interest in the long wand.
Along with the quality squid fishing from Hyannis to Collier's Ledge, Andy Little reported that anglers concentrating on bottom fish have been doing well on tautog and scup.
The bag limit on the former is three fish at a 16-inch minimum per angler per day up until May 31, before it closes from June 1 to July 31. From August 1 to October 14, a new season opens with the same bag and size limits (three fish/16-inch minimum) before things change again, with the size limit remaining the same from October 15 to December 31, but the bag limit increases to five fish per angler.
The recreational scup season opened on April 13 and runs through the end of the year. The individual bag limit is 30 fish at a nine-inch minimum, with a boat limit of 150 scup at the same size limit on a boat with five or more anglers.
Oh, and if you don't know, the sea bass season doesn't open until May 18.
Tautog Bite Is On
A.J. Coots reported that the tautog bite continues to improve in Buzzards Bay, with Cleveland Ledge, Bird Island, Southwest Ledge and Dry Ledge locations that get a great deal of attention. You will also find good fishing off the necks that jut out from the Cape shoreline into the bay.
The Canal is perhaps the most popular spot for shore anglers seeking to catch tog, whether it is the west end around the maritime academy and off the jetties at the east end.
I asked Bruce Miller when he thought the first crowds of anglers would show in the Canal and he believes that schools of larger fish have made their way around the Outer Cape and Provincetown and could make their way across Cape Cod Bay and into the Canal by this weekend. He added that once they get their fill of herring, they will then move back into the bay and start feeding on the mackerel that drive much of the May fishing from the east end over to Barnstable.
At the moment, only smaller bass have moved up as far the herring run in the land cut, Bruce said, while down around Barnstable Harbor and the Sandwich creeks, people have been catching a good number of schoolies.
Finally, as is the case every year, as things start percolating in the salt chuck, there are fewer and fewer people coming in and buying freshwater tackle and bait. But that's okay with the dedicated sweetwater crew, who are enjoying some excellent largemouth fishing, especially on crankbaits and wake baits, as well as catching plenty of trout, including quality fish like the 4.5-pound brown that the crew at Red Top weighed in.
Source: https://www.capenews.net/columns/it-s-a-good-time-be-a-fisherman-on-the/article_e5e884b2-140f-5c08-9d49-a4b88ce85448.html