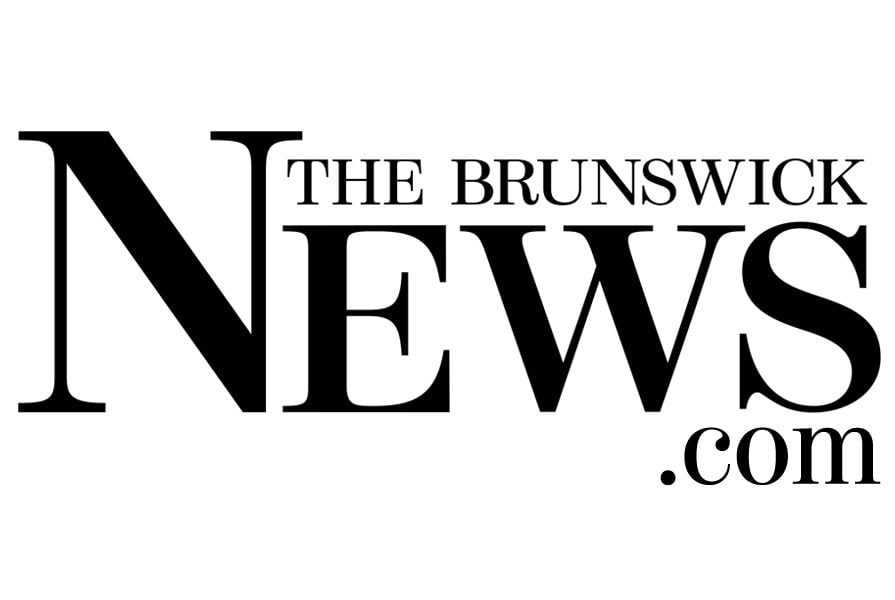 Tuesday's gone, as is much of the Gullah-Geechee heritage that once thrived on St. Simons Island.
His actual name was Cusie, and he was born in 1896. In the innovative language of the Gullah-Geechee, Cusie meant Tuesday. It was not uncommon for the Gullah-Geechee to follow an African custom of naming their children for a day of the week.
Many of you follow in Cusie's wake on a regular basis, every time you put a boat or a kayak in at the the county-run Village Creek boat ramp. It is where the water meets the pavement at the far end of South Harrington Road.
That was Cusie's place back in the day. His father before him, Ben Sullivan, established Sullivan's Fish Camp at the location. They were descended from Salih Bilali, an enslaved African bound to the Couper family's Cannon's Point plantation on St. Simons.
But back to Cusie. He lived on the water beside Village Creek and made his living from it, continuing at least up into the 1960s. It would be easy here to paint Cusie as quite the character, and his legacy no doubt lends some rich hues to the island's colorful past.
But mainly Cusie was a strong, independent African-American man, who thrived at the top of his game with his sharp wits, a keen sense of observation, and a lifetime of knowledge acquired on local inland waters.
"Cusie Sullivan was one of the best fishing guides on the Georgia coast," recounts Jingle Davis, in her book Island Time: An Illustrated History of St. Simons Island, Georgia.
"He knew where and when the fish were biting, what bait to use, how deep to fish, and whether high or low ebb would yield a mess of speckled trout or spottail bass."
Cusie spoke in the ingenious Gullah-Geechee language. It derived by necessity when enslaved Africans of varying tribal languages needed to find common ground for communication in a strange, new English-speaking world.
That language became a bond for freedmen and freedwomen who established communities on the coastal sea islands from here to the Carolinas.
And if you wanted to learn how to catch fish from the best there was around these parts, it was well- advised to brush up on Cusie's lingo. "Gullah-Geechee, usually spoken at 90 mph, was hard for outsiders to understand, much less speak," Jingle wrote in a 2016 guest column for The News.
Jingle knows. A St. Simons Island native, Jingle's mom arrived here from Dublin, Ga., in the 1930s. Fishing was her passion.
"My mother, an ardent fisherman, made it her mission in life to learn enough Gullah-Geechee to discuss fishing with Cusie," she recalled.
Jingle's mom was not alone. Such was his reputation for consistently hooking up anglers with the fish they prized that white folks arrived from far and wide to seek Cusie's services as a guide.
Cusie also was a businessman, renting boats and selling bait, tackle and refreshments to local fishermen. As late as 1963, Cusie was still in operation. St. Simons Islander Billy Baker was just 11 years old when he first met the legendary old fisherman.
"I went down there fishing when there was a man named Tuesday down there," Baker told me for a 2016 article in The News. "And he had a little house out there in the marsh on stilts. He would rent you a boat, but no motor. And he would sell you some bait."
Cusie died in 1970 and is buried at the First African Baptist Church cemetery on St. Simons Island. In that column she wrote for The News, Jingle bemoaned the lack of a proper memorial to Cusie.
What better place than the boat ramp that still draws anglers and nature lovers well into the 21st Century?
"The ramp, along with the parking lot, are important pieces of St. Simons Island history enjoyed for generations by many Glynn County residents," she wrote. "Cusie could have told the (County Commissioners) that himself, but I doubt they would have understood his Gullah-Geechee speech."
Perhaps not, but hopefully one of the commissioners reads this. Jingle is right, of course.
How hard could it be to do this right thing and name a nameless county boat ramp for a local fishing legend?
Down the road from Cusie's old fish camp is a much more tangible link to St. Simons Island's African American heritage. It is the Historic Harrington School Cultural Center. There at 291 S. Harrington Road you will find the lovingly-preserved Harrington Graded School. From its opening in 1920 up until desegregation in the 1960s, the one-room schoolhouse served first- through seventh-grade children of the Harrington community. It continued to serve the community up into the 1970s as a daycare center. The building also hosted community gatherings, social dinners and holiday pageants.
The schoolhouse was restored and the land on which it now resides was acquired through the joint efforts of the St. Simons Land Trust and the St. Simons African American Heritage Coalition.
There is a peaceful wooded park beside the old schoolhouse, featuring wending trails that lead to a couple of tranquil ponds in back of the property.
Folks are welcome to visit the park daily. The schoolhouse is open for tours from 10 a.m. to 2 p.m. Tuesday through Thursday, and on special events. Chances are you will be greeted by tour guide Hellen Ladson or volunteer Amy Roberts.
As Roberts reminded me a while back, the Gullah Geechee culture is still alive and well on St. Simons Island.
"As long as you've got people of my color living here, the Gullah will survive," said Roberts, whose traces her family's island roots to Retreat plantation. "Any person who has family that came here from Africa as slaves and settled the coast, they would be considered Gullah. You just have to ask yourself, how did the ebony get here?"
Source: https://thebrunswicknews.com/news/local_news/harrington-road-boat-ramp-was-cusie-s-domain/article_486c36f8-ea77-50bb-88cc-9c06519c2d73.html