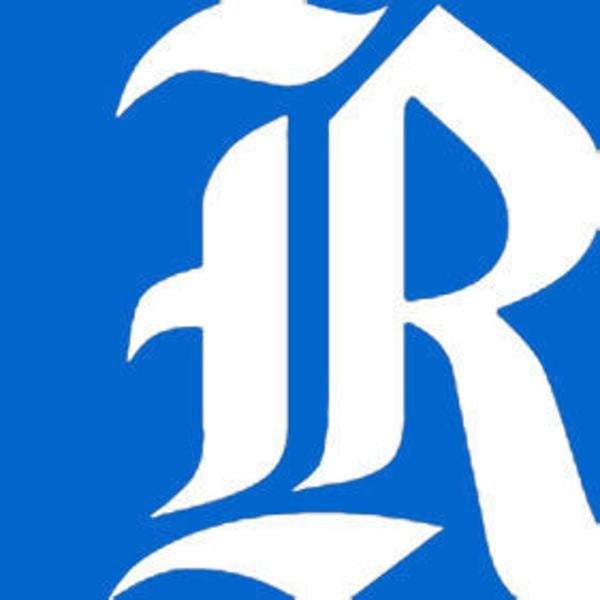 Capt. Art Conway of Conway's River Rat Guide Service out of Ed Allen's Boats and Bait reported that Chickahominy Lake midday water temperatures were in the middle 70s in the lower main lake and higher in the major creeks on Wednesday. The lake level was a few inches above the top of the dam. The water was medium brown and very slightly cloudy in the central lake and very cloudy along downwind shorelines.
Some blue cats and bullheads were along drop-offs and in channels in the main lake while others had dispersed onto flats and into creeks. When active, cats were hitting live minnows and cut bait. Some crappie were in creeks and others were in the main lake, in both cases frequently near wood cover in moderate depths. Active crappie were hitting live minnows, Wright Bait Co. and Southern Pro curly tail jigs, small tubes, kalin crappie scrubs, and small swim baits. Yellow and white perch were scattered or in loose aggregates on deep flats, drop-offs, and channels in the main lake, with some moving into major creeks. When active, both perch species were hitting live minnows, small swim baits and small jigs.
Many bluegill and shellcracker were on deeper flats in the main lake, but some had entered the creeks, and when active were hitting live worms, Nikko nymphs and small swim baits. Pickerel were along shorelines in coves and in creeks on sunny days. Bass were a mix of post-spawn, spawning, and a few pre-spawn fish, mostly in the major creeks and main lake coves. When active, bass and pickerel were hitting live minnows, spinnerbaits, swimbaits, stick worms, crankbaits, jerkbaits and jigs.
Fishing with Capt. Conway, Jim Fuller and Phil McLean had one bluegill, 17 crappie, one white perch and one bass. Alice Anne Potts and Vince Hughes had one flier, 14 crappie and one bass. Bill Edwards and Lawrence Barden had 16 crappie, one white perch and one bass. Tom Porter had five bluegill, one flier, 25 crappie, one pickerel and one bass.
Ed Allen reports the lake level is normal and clear. Water temperature is in the low 70s. The fishing pressure is moderate and most of the bass are in post-spawn mode and are heading well on spinner baits, poppers, Senkos, and frogs. Pickerel, catfish and bow fin have been very active in large and extra-large minnows. Crappie have finished boning and have moved back into brush piles in the main lake. Some of the bluegill went on the beds on the full moon in April. The best results for the feisty pan fish will be in the next two weeks leading up to the full moon in May. Red worms, crickets and fly rod poppers are the baits of choice.
Notable catches: Chris Schroeder, 5-pound bass; Glen Daniels, 6-pound bass; Chase Marble, 21 crappie; Doug Evans limit bluegill; Jim minor 16 crappie; Roy Allen 25 bluegill, 15 crappie; Ed Allen 6- pound bass, 17-pound bag, fly rod; David lazing 5-pound bass; Travis McCray 11-pound catfish; Buddy Byers and Paul Morris 15-pound bag; Ron Crum 5-pound bass; Bill mason limit bluegill; Mark Acton 12 catfish, eight bowfin, one bass, four pickerel on extra-large minnows.
Jeff Crow reports the following from Lake Country in southern Virginia: Kerr Reservoir water level was 302.8 feet earlier this week, which puts plenty of water in the bushes and around shoreline trees for fish to spawn. If you are headed out, check the current water conditions to determine the latest readings as local and up-lake rainfall can quickly change the forecasted water level. Gaston was right at 200 earlier this week, and has been moderately stained due to all the water coming into the system. Water temperatures have been in the upper 60s and even in the 70s in some north facing creeks.
The bass fishing has been excellent on both Kerr and Gaston this week. Anglers report catching 30 bass a day with five to 10 being 14 inches or better. Try skipping wacky rigged trick worms into shoreline cover. Over on Gaston, many of the larger females have been staging farther out and are being taken on Carolina-rigged lizards and brush hogs. Watermelon red has been an excellent color this year. Down-lake creeks such as Pretty Creek are running substantially more clear than up-lake creeks. Still, both produce.
This past weekend anglers in upper-end creeks with more stain did well on spinnerbaits fished around boat docks and grass patches about halfway back in the creeks. When the wind picks up, a spinnerbait in these stained creeks can be unbeatable. Other lures to consider right now include soft stick baits or floating worms rigged either Texas style or wacky rigged, a Carolina rig for those fish still staging or anything bluegill colored including crankbaits and spinnerbaits. A Zara Spook is a hard topwater to beat on Gaston right now, and will only get better as we move into May.
Last week we reported on a giant cat being caught by a seven-year-old on Kerr Reservoir, and the big cats continued to show up this week. Russell Kennedy weighed in a 106.5-pound catfish at Bobcats Bait and Tackle this week. Catfish reports from up-lake came in this week as well with anglers drifting along the channel edges and boating small to medium sized blue cats.
The crappie fishing continues to be strong and anglers are doing well with a wide range of techniques. Shallow shoreline cover can still be targeted with Bobby Garlands in Blue Ice color. Mid-lake creeks have been good for long lining for a mix of pre- and post-spawn crappie. Best results were in 10 to 15 feet of water long lining 1/8 oz. jigs tipped with minnows. Two-pounders are common and an occasional 3-pound class fish can be caught.
Notable catch: Dale Bryant, 2.53-pound crappie.
SALTWATER: Flounder catches continue to improve along the Eastern Shore, particularly in the Wachapreague and Chincoteague areas. A minnow and squid combo is a good offering to drag around the shallows, and along drop-offs. Flounder are being caught elsewhere, like Lynnhaven, but the hot spot has been the Eastern Shore. The Eastern Shore is also the hot spot for the red and black drum. There has even been some sheepshead, up to 10 pounds caught. Some of the best catches of drum have been caught close to sundown, as this is a dramatic light change, which is often a great feeding time for many game fish. Clam is a great all-around bait for anything, but fresh crab seems best for the drum.
Tautog continue to bite aggressively on ocean wrecks, but the catches along the CBBT are improving. Bluefish are biting up and down the coast, from Virginia Beach to Buxton. Thirty-five inch blues have been reported from Cape Point in Buxton. A cobia was also recently reported being caught from Cape Point. Drum are still being caught occasionally. The offshore charters are reeling in yellowfin tuna, blackfin tuna, triggerfish, wahoo and mahi. A 52-pound wahoo was weighed in, as were a 102- and 105-pound bigeye tuna. A couple of 70-pound yellowfins were brought in.
FRESHWATER: Crappie fishing has been very good in the last week. Numerous 2-plus pound fish have been weighed in at Sturgeon Creek Marina at Lake Anna. At least one 3-pounder was weighed in at Bobcats this week, caught from Kerr Lake. The striper are very active at Anna and Kerr, as they are performing their spawning rituals. Bass are spawning just about everywhere, especially the lakes. Sixteen pounds won a recent tournament on Anna. Anglers on Kerr report widespread bedding bass. Post-spawners are even being caught from smaller lakes and ponds. Look for the bluegill to begin spawning soon in many areas.
The bass bite in the Chick and James has been strong, and should continue to improve as we enter May. Many of the catches are occurring on soft plastics, but spinner baits and chatter baits have been effective also. The blue cats have been biting strongly in the tidal rivers, with many of the reports coming from the Rappahannock river. On the Rapp, folks are still catching a few white perch and shad. The upper James is looking good, and hopefully, will remain fishable for a length of time. Things have been frustrating for the smallmouth anglers on the upper James, to say the least. Early May can be tricky, as the spawn is usually upon them at that time.
Source: https://www.richmond.com/sports/local/fishing-report-for-may/article_b59ce721-1c7f-5183-90af-7a2c61be8b86.html