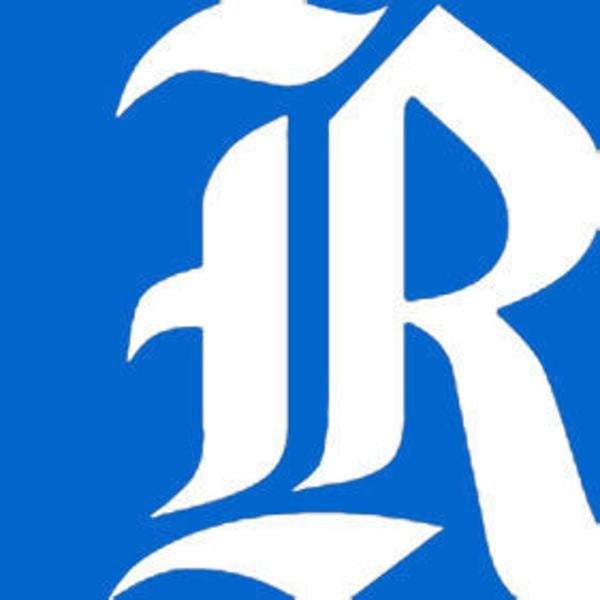 Capt. Art Conway of Conway's River Rat Guide Service out of Ed Allen's Boats and Bait reported mid-day water temperatures were in the high 60s to low 70s in the lower main lake and slightly higher in the major creeks on Wednesday. The lake level was about 8 inches above the top of the dam. The water was medium brown and slightly cloudy in the central lake, and very cloudy along many downwind shorelines. Many creeks and some shorelines were hard to fish due to clumps of filamentous algae.
Some blue cats and bullheads were along drop-offs and in channels in the main lake while others had dispersed onto flats and into creeks. When active, cats were hitting live minnows and cut bait. Some crappie were in creeks and others were in the main lake, in both cases frequently near wood cover in shallow to moderate depths. Active crappie were hitting live minnows, Wright Bait Co. and Southern Pro curlytail jigs, small tubes, Kalin crappie scrubs, and small swim baits. Yellow and white perch were scattered or in loose aggregates on deep flats, drop-offs and channels in the main lake and in major creeks. When active, both perch species were hitting live minnows, small swim baits, and small jigs. Many bluegill and shellcracker were on deeper flats and on some shorelines in the main lake, but some had entered the creeks, and when active were hitting live worms and crickets, Nikko nymphs, and small swimbaits. Pickerel were along shorelines in coves and in creeks on sunny days. Bass were mostly post-spawn and were located along shorelines and on shallow to moderate depth flats. When active, bass and pickerel were hitting live minnows, spinnerbaits, swimbaits, stick worms, crankbaits, jerkbaits and jigs.
Fishing with Capt. Conway, Mickey Cleveland had 16 crappie, three bullheads and a bluegill; Mike and John Coyle had 21 bluegill, seven crappie, four bass, two shellcracker and a bullhead; Alice Anne and Anne Potts and Amy Hogge had 19 bluegill, four crappie, three shellcracker, three bass and two white perch; Tom Porter had 12 crappie, seven bluegill, three white perch and three bass.
Jeff Crow reports the Kerr Reservoir water level has been fairly steady over the past two weeks, holding in the range of 302 feet. With normal pool of 300, this level puts plenty of water in the bushes and around shoreline trees for fish to spawn. Anglers should be sure to check the water levels as local and up-lake rainfall can quickly change the forecasted water level. Gaston was right at 200 earlier this week. Water temperatures have risen sharply in the past week or two and are in the 70s and even in the 80s. The water temperature can vary significantly depending on where in the lake you are fishing.
The bass fishing is superb right now in the entire region with fish in various stages of the spawn. Anglers have reported catching bass both shallow and out deeper. Many bass have finished spawning and are moving into post-spawn staging areas. With the shad spawn and bluegill spawn coming or already here, many bass are staying in the shallows to feed. Weightless trick worms or stickbaits, in and around shoreline cover are working well. Look for channel swings and areas with deeper water access. It is difficult to beat top-water lures in May both early and late. Focus on poppers, stickbaits and prop baits for the best results. Some are reporting the occasional fish over five pounds on Kerr, and even more commonly on Gaston.
Catfish reports from up-lake came in this week as well with anglers drifting along the channel edges and boating small to medium sized blue cats. Most fish have been in the range of five to fifteen pounds and mostly blues with the occasional flathead. Best depths have been fifteen to thirty feet.
Striper fishermen are having success with umbrella rigs with 4-6 inch lures. The stripers are hitting mostly in the areas above the bridges in Clarksville right now. Anglers are trolling along the creek channels for stripers returning from the river. They are catching a mixed bag of stripers, catfish, drum and crappie. Many striper fishermen are excited about the redfin bite right now as well.
Crappie fishermen are having good success on bridge pilings this week, both in the main lake and in the creeks. Anglers are doing well with a wide range of techniques. Mid-lake creeks have been good for long-lining for a mix of pre and post fish. Two-pounders are common and an occasional 3-pound class fish can be caught.
SALTWATER: There's been a surge of large black drum over the last week, from both the seaside of the Eastern Shore and inside the bay. Reds are biting well also, but the blacks made the bigger headlines this week. Along with the drum, anglers have been hooking up with sheepshead. Some of the sheepshead have hit the 12-14 pound range. The better flounder catches are still coming from the Eastern Shore. Lynnhaven Inlet has had consistent catches of flounder. Buckroe Beach pier is reporting small spot, croaker, bluefish, sea mullet and trout. Croakers have been slow to show in the regular places, but that should change soon. Speckled trout are still being caught by surf anglers from Nags Head to Virginia Beach. Surf anglers in Avon and Hatteras, are pulling in bluefish, Spanish mackerel, sea mullet and pompano. The offshore fleet is reporting mahi, wahoo and blackfin tuna.
FRESHWATER: The stripers at Lake Anna have been on fire. Guide Jim Hemby is reporting using up to 250 baits in several hours. The stripers are also biting well at Kerr, as they are still performing their spawning rituals. The boat docks are producing good fish at Gaston and Anna. The shad spawn is occurring in many of the larger lakes. The bluegills are beginning their spawning procedures and the blueback herring are also beginning to perform their spawning rituals. While approaching these areas of the spawning feeder fish, flukes, wacky rigs and top-waters are usually great producers of nearby bass. The crappie are starting to school up in large groups again, as they are done with their spawning duties. This is happening pretty much everywhere. The Chickahominy and James Rivers have been producing incredible bags of bass lately. The strike zone of the bass has increased due to their shallow activity. The Rappahannock and Potomac Rivers are also producing notable sized bags of bass. Look for an increase of large cats coming from the tidal rivers. Do not overlook Kerr Reservoir for the giant cats, as there has been fish over 100 pounds caught from Kerr over the last few years.
Source: https://www.richmond.com/sports/local/fishing-report-for-may/article_8e4fe94e-eea3-5347-b5ee-448c30c03c02.html