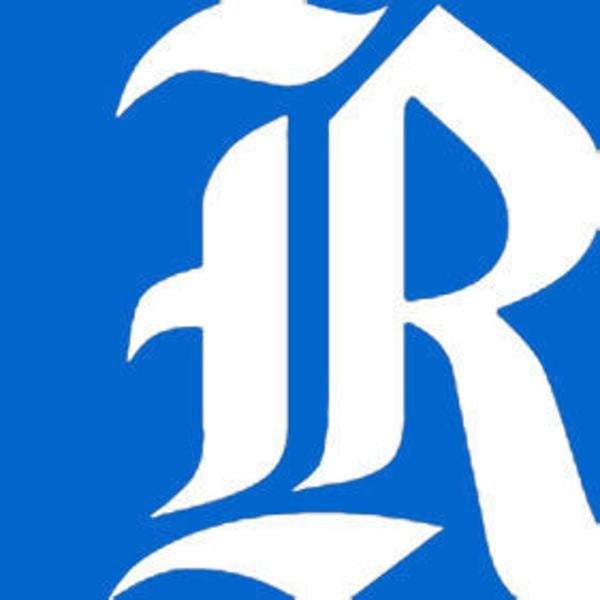 Capt. Art Conway of Conway's River Rat Guide Service out of Ed Allen's Boats and Bait reported that Chickahominy Lake mid-day water temperatures were in the high 70s to low 80s in the lower main lake, and higher in the major creeks on Wednesday. The lake level was about 5 inches above the top of the dam. The water was medium brown and very slightly cloudy in the central lake and very cloudy along many downwind shorelines.
Some blue cats and bullheads were along drop-offs and in channels in the main lake while others had dispersed onto flats and into creeks. When active, cats were hitting live minnows and cut bait. Some crappie were in creeks and others were in the main lake, in both cases frequently near wood cover in shallow to moderate depths. Active crappie were hitting live minnows, Wright Bait Co. and Southern Pro curlytail jigs, small tubes, Kalin crappie scrubs and small swim baits. Yellow and white perch were scattered or in loose aggregates on deep flats, drop-offs and channels in the main lake and in major creeks. When active, both perch species were hitting live minnows, small swim baits and small jigs. Many bluegill and shellcracker were on deeper flats and on some shorelines in the main lake, but some had entered the creeks and when active were hitting live worms, Nikko nymphs and small swimbaits. Pickerel were along shorelines in coves and in creeks on sunny days. Bass were a mix of post-spawn and a few spawning fish, mostly in the major creeks and main lake coves. When active, bass and pickerel were hitting live minnows, spinnerbaits, swim baits, stick worms, crank baits, jerk baits and jigs.
Fishing with Capt. Conway, Bill Marley and Lee Bensey had 16 crappie, a blue cat and three bass; Gene Kirsch and Tom Witowski had six bluegill, two shellcracker, seven crappie, four pickerel and a bass; Mary and Grant Odell had a bluegill, a shellcracker, eight crappie and a bowfin; Caffrey, Paxton and Trenton Miller had two bluegill, a shellcracker, four crappie and a bass; Tom Porter had 14 bluegill, two shellcracker, three crappie, a yellow perch, a pickerel and a bass.
Ed Allen reports water level was normal and clear and the water temperature was in the low 80s. Fishing pressure moderate, bass fishing good as the majority of bass are in post-spawn mode. Baits of choice or sink include frogs, top water and spinner baits. Pickle, bowfin and catfish are hitting well on minnows. Crappie have completed their spawn and have moved back into the main lake. Good results have been posted with small minnows on brush piles in the main leg. Bluegill waxing has been great and will only get better as we approach the full moon. Many red worms and crickets are the bane of choice Three citations over one pound were reported last week.
Notable catches: Wayne Anderson, 17 bass; Shaun Alkine and Hunter Christi, 17-pound bag; Bill Johnson, 10.3-pound bag; Wayne Cosby, 6.34-pound bass; Bruce Cooke, 5-pound bass; Dave Davis, 9 bass; Jason Trent, 5.5-pound bass; Doug Wilkins, limit crappie; Jim Myers, limit bluegill, two citations over a pound; Steve Alvis, limit bluegill, one pound citation; Ron Crum, 4-pound citation pickerel; Carl New, 5.6-pound bass; Sam Yates and Steve Colgin 16.5-pound bag, Willie Allen, 5.0-pound bass.
Jeff Crow reports the following from Lake Country in southern Virginia: Kerr Reservoir water level was still in the neighborhood of 302 feet earlier this week, which puts plenty of water in the bushes and around shoreline trees for fish to spawn. Anglers should be sure to check the water levels as local and up-lake rainfall can quickly change the forecasted water level. Gaston was right at 200 earlier this week. Water temperatures have risen sharply in the past week or two and are in the 70s and even in the 80s. The water temperature can vary significantly depending on where in the lake you are fishing, with the northern facing creeks running 5-10 degrees warmer than some southern facing creeks.
The bass fishing has been excellent on both Kerr and Gaston this week. Anglers report catching good bass both shallow and out deeper. Many bass have finished spawning and are moving into post-spawn staging areas. Some fry are still shallow with males guarding them. Weightless trick worms or stickbaits in and around shoreline cover are working well, but deeper fish are also being caught on Carolina rigs, jigs and big Texas rigged worms. Look for channel swings and areas with deeper water access. In addition to throwing to shoreline cover, anglers should fish one and a half to two casts off the bank. It is difficult to beat topwater lures in May both early and late, and sometimes throughout the day. Most catches this past week were fish in the one to two pound range with the occasional 3-to-4 pounder in the mix. Some are reporting the occasional fish over 5 pounds on Kerr, and even more commonly on Gaston. The best creeks on Kerr right now seem to be mid-lake creeks such as Butchers.
Catfish reports from up-lake came in this week as well with anglers drifting along the channel edges and boating small to medium sized blue cats.
Striper fishermen are also hitting the areas above the bridges in Clarksville right now, trolling along the creek channels for stripers returning from the river. With the shad spawn starting, it is a good time to try redfins as well. Try the five inch shallow running version in silver and black or white and red. The redfins also work well down in the Nutbush area fished around long points. Usually the week around the full moon is the best.
The crappie fishing continues to be strong and anglers are doing well with a wide range of techniques. Mid-lake creeks have been good for long-lining for a mix of pre and post fish. Best results were in 10 to 15 feet of water long-lining 1/8 oz. jigs tipped with minnows. Two pounders are common and an occasional three pound class fish can be caught. Recently the team of Whitlow and Wall won the 2018/2019 Bobcats Trail Classic with a two day total of 24.54 pounds as well as the big fish of the tournament at 2.98 pounds. Sarah Bercaw also weighed in a 2.41-pound crappie this week.
SALTWATER: There's plenty of drum to be had. The reds seem to be spread from the Virginia Beach oceanfront to the Assateague area of the Eastern Shore. The black drum are being caught better from the Assateague, Chincoteague and Wachapreague areas. The surf anglers are scoring quite well with the black drum. The reds are being caught better from the lower Eastern Shore, inside the bay and near the bridge tunnel. Flounder catches are increasing at various places. The Eastern Shore's seaside inlets and shallows are the hot spots. The Wachapreague area is almost always good this time of year. The flounder bite has turned on inside Lynnhaven Inlet as well. Rudee Inlet is giving up flounder. Not to be ignored, the speckled trout are showing up along the Virginia Beach oceanfront. There has been reports of Spanish mackerel from the beach also. Tautog season will close May 16 through June 30. There's still plenty of togs available, but the ocean bite is much more consistent. Sea bass season will open May 31, then close and reopen June 22. The offshore action is excellent for mahi right now. The chartyers are also bringing in yellowfin tuna, wahoo, and king mackerel. The deep drop action has started with anglers bringing in tilefish, grouper and barrelfish. The Nags Head Hatteras surf is giving up trout, pompano, puppy drum and sea mullet.
FRESHWATER: Bass fishing is excellent on the tidal James and Chickahominy rivers. We are currently between the new moon and full moon, so this should be the best fishing of the month for bass. The Potomac River is producing good bags of bass now. A wide range of presentations is working for the bass on these tidal bodies of water, and all bodies of water. Twenty-two pounds won a local bass tournament this past weekend on the Chickahominy and James rivers. May is also a great month to target the trophy catfish on the tidal rivers, especially the James. The extremely large blue cats should also be targeted at Kerr Reservoir at this time. Look for post spawn patterns to exist at many places, especially Kerr and Gaston. The topwater bite is developing, and will soon, improve greatly. Look for the crappie to move to deeper brush and areas of current soon. Once the weather remains warm for a while, bridge areas become productive due to the current and presence of baitfish. Anglers are having quite a time with the stripers in Anna and Kerr. They are performing their spawning rituals and can be quite aggressive. The upper James is at 6.74 feet currently. May can be a tough time for the local smallmouth. The spawn is usually going on or complete. The end of May is usually quite good on the upper James. The May full moon should bring about the bedding bluegills.
Source: https://www.richmond.com/sports/local/fishing-report-for-may/article_21acd268-8a88-5f34-a976-b84c5b26ce7f.html