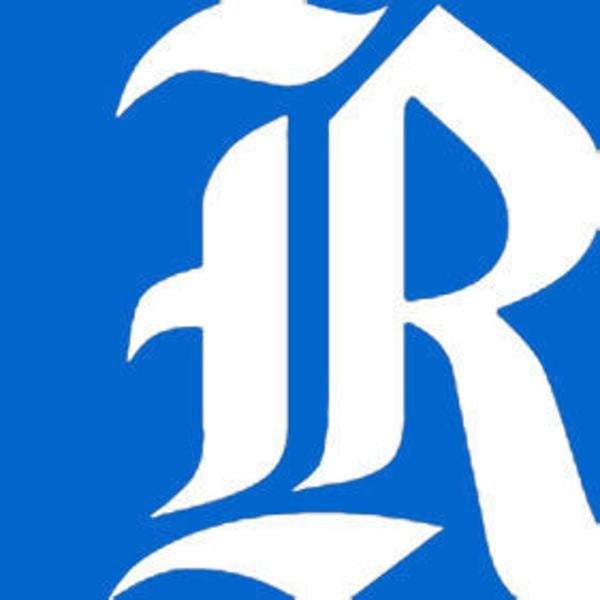 Jeff Crow reports the following from Lake Country in southern Virginia: Kerr Reservoir rose substantially this week, from a low of under 295 feet to a level at or above normal pool of 300 feet as a result of rain over the past weekend and during the early part of the week. Despite the increased inflow into the lake from Kerr, Gaston remained near normal pool of 199- 200 feet.
Water temperatures earlier in the week were up into the low 50s in many places, but colder weather that arrived mid week is expected to push temperatures back down.
The bass fishing remained good this week before the storm came in. With the warmer temperatures, bass were being caught on jerkbaits and crankbaits around rocky points. Although much of Kerr Reservoir remains stained, mid-lake creeks such as Butcher's Creek have been preferred destinations, as well as the front portion of Grassy Creek. Although visibility toward the back of Grassy Creek is limited to a few inches, it is much clearer in the front and in some tributaries. Both of these creeks have been loaded with bait as well. Another area with good bass fishing reports has been Nutbush Creek. Big fish are being caught in this area as well, and fishermen are reporting success on jigs on rocky points in about 8-10 feet of water. When the water temperatures get into the 50s particularly as February progresses, anglers should try top water lures such as a buzzbait. Although many fishermen would not even try top water this early, days are getting longer and we are headed toward spring, and several reports came in over the last warm period on success with top water.
Crappie fishing has been strong with big fish over 3 pounds being caught on occasion. As we head into spring, more and more anglers will be using spider-rigging as the preferred technique. Right now anglers are focusing on 8-15 feet depths over deeper water. Farther up lake the fish have been holding a little shallower. With the weather this week, many fish have moved deeper.
A few catfish reports came in this week as anglers are still hunting giant winter cats. Many have trouble controlling drift speeds in the wind, but a few did report catching fish in the 40-pound range. Success was reported fishing on the bottom in 25 feet of water.
Striper anglers are catching fish on rocky points in many of the same areas where the largemouth bass are being caught. Anglers can also find large fish on or near the bottom below schools of bait. For the fish on the bottom and under bait, it is hard to beat spoons fished vertically.
Capt. Art Conway of Conway's River Rat Guide Service reported that Chickahominy Lake midday water temperatures were in the upper 40s in the lower main lake on Tuesday. The lake level was about 4 inches above the top of the dam. The water was light brown and moderately cloudy in the central lake.
Some blue cats and bullheads were along drop-offs and in channels in the main lake while others had dispersed onto flats. When active, cats were hitting live minnows and cut bait. Most crappie were on drop-offs and in channels in the main lake, especially near wood cover, but a few have begun moving into the major creeks. Activity has been varying with water temperature stability, with the occasional active crappie hitting live minnows, Wright Bait Co. and Southern Pro curlytail jigs, small tubes, Kalin crappie scrubs, blade baits, jerk baits and small swim baits. Yellow and white perch were scattered or in loose aggregates on deep flats, drop-offs, and channels in the main lake, with some yellow perch moving into major creeks. When active, both perch species were hitting live minnows, small swim baits and small jigs. Most bluegill and shellcracker were along drop-offs or in channels in the main lake and when active were tentatively hitting live worms, Nikko nymphs and small swimbaits. Some bass and pickerel were along shorelines in coves and in creeks on sunny days, while other bass and pickerel were on deeper flats, along drop-offs, or in channels in the main lake. When active, bass and pickerel were hitting live minnows, spinnerbaits, swim baits, stick worms, crank baits, jerk baits and jigs.
Fishing with Capt. Conway, Lawrence and Adam Barden caught a yellow perch and two pickerel. Bill Edwards had a crappie and four pickerel.
SALTWATER: The black seabass continue to bite really well on offshore wrecks. Anglers are returning with full coolers of these extremely tasty fish. Some are targeting tautog with success also. The bluefin tuna are making a better showing now, and will get better in March. This week, some have been caught that have dressed out at over 500 pounds. Windy conditions have kept many boats docked, so reports have been low. Along the surf at Hatteras, blow toads are being caught, along with some dog sharks.
FRESHWATER: Bass fishing has gotten better over the last week on the lower James. First place was 19 pounds, and second place also had 19 pounds. The weights were extremely close. Many target the pits this time of year. The Chickahominy continues to produce great catches of bass, along with crappie right now. The Chickahominy is also producing yellow perch for those targeting them. Many of the tidal rivers are yielding yellow perch. The Pamunkey always seems to be behind the others, for some reason. The James has received a lot of rain, bringing up the levels again, so be careful on the lower James, as much debris makes its way down. With the mention of the rain, the upper James has become difficult again , to say the least. Hopefully, the river will fall to fishable levels soon, and not receive more rain. Now is a great time to target musky on the New river. Substantial catches have been made over the last week. The bass at Kerr Lake are starting to bite better, especially after three to four days of warm weather, which we had last week. 20 pounds was reportedly the winning weight from last weekend. Look for crankbaits and lipless cranks to draw more strikes now as we approach March. Jerkbaits and swimbaits should always be tied on and tried. Stripers are still being caught from points in 4-12 feet of water in Eastland Creek, Butchers Creek and Mill Creek. Swimbaits have been effective. Monday, a 22-pound bag of bass was weighed in at Sturgeon Creek Marina on Lake Anna. The bass are responding to jerkbaits, swimbaits, spoons and also jigs on the warmer days. The crappie are being caught from the bridge pilings better than other places. Look for a move to brush soon. It has been slow for the striper so far, but this should not last long. The Christopher Run area is usually good in February. Anna's Walleye run is taking place, along with other large lakes that have them. Shallow flats should be targeted, as they can be very aggressive. Don't be surprised if striper are caught along with the walleys. The smaller lakes and ponds are producing once catches of bass, crappie and pickerel. Swift Creek Reservoir is an excellent choice for all of these, but access is a litter tight. Sandy River is another good choice right now, along with Diascund Creek Reservoir.
Source: https://www.richmond.com/sports/local/fishing-report-for-feb/article_51103597-dc75-5538-a193-88cfff2a6bc8.html