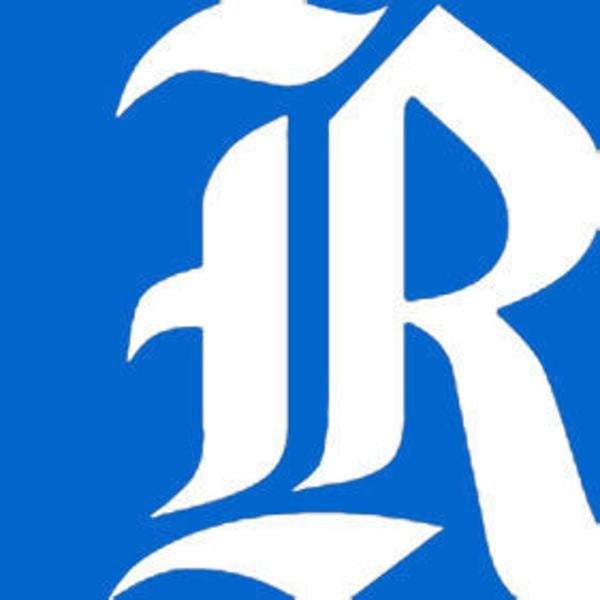 The water level is normal and visibility clear. Water temperatures are in the upper 40s to low 50s and facing pressure has been light. The best fishing is on rattle traps, jerkbaits, Jake's, etc. We also had an 8-pound citation basket on top water with a flyrod. Pickerel are still heading on spinners and minnows. Catfish are in action, going on minnows. Crappie should start making their spawning run into the creeks as soon as the water temperature gets into the mid-to-upper 50s.
Notable catches: Tripp Mistr, 6.2-pound, 6.4-pound bass; Andrew Scott, 22 pickerel; Jeff Maybush, 1.1-pound citation blue gill; Mike Phillips, 5-pound bass, 3.7-pound pickerel; Dave Meader, 4.5-pound bass; Andrew Scott, four bass, 13-pound bag, 5.6-pound big fish; Matt Acres, 5-pound bass; Ed Allen, 8-pound bass; Danny and Ryan Gratton, 13-pound bag; Garret Gouge, 12-pound bag; Dennis Levshin, 4-pound bass, 5-pound pickerel, 10 catfish, 12 bowfin; Duane Hodge 6.75-pound bass, 13.2-pound bag; William Allen and Mike Martinez, 14.2-pound bag, 5-pound big fish; Andrew Scott, 5.1-pound big fish; Chase Huffman and Harrison Baker, 13.9-pound bag, 5-pound big fish; Paul Brock, 3.1-pound pickerel; Andrew Scott, 3.5-pound pickerel; Ryan Gratton, 6-pound bass; Ed Allen, 4 bass, 15-pound bag, 5-pound, 5.1-pound big fish.
Capt. Art Conway reported that Chickahominy Lake mid-day water temperatures were in the middle 40s in the lower main lake on Wednesday. The lake level was about 3 inches above the top of the dam. The water was light-brown and moderately cloudy in the central lake, with very cloudy water near downwind shorelines.
Some blue cats and bullheads were along drop-offs and in channels in the main lake while others had dispersed onto flats. When active, cats were hitting live minnows and cut bait. Most crappie were on drop-offs and in channels in the main lake, especially near wood cover, but should begin moving into the major creeks soon. Activity has been varying with water temperature stability, with the occasional active crappie hitting live minnows, Wright Bait Co. and Southern Pro curlytail jigs, small tubes, Kalin crappie scrubs, blade baits, and small swim baits. Yellow and white perch were scattered or in loose aggregates on deep flats, drop-offs, and channels in the main lake, with some yellow perch moving into major creeks. When active, both perch species were hitting live minnows, small swim baits, and small jigs. Most bluegill and shellcracker were along drop-offs or in channels in the main lake and when active were tentatively hitting live worms, Nikko nymphs, and small swim baits. Some bass and pickerel were along shorelines in coves and in creeks on sunny days, while other bass and pickerel were on deeper flats, along drop-offs, or in channels in the main lake. When active, bass and pickerel were hitting live minnows, spinner baits, swim baits, stick worms, crank baits, jerk baits, and jigs.
Fishing with Capt. Conway, Tom Porter caught five pickerel and a bass.
SALTWATER: The best thing going right now is the seabass bite occurring out on ocean structures. There is currently a month long open season during February. Folks are waiting for the bluefin tuna bite to take off. We had a bit of a spark over the last two weeks, but this week has been slow. There have been some blackfin tuna and mahi caught over the last week, however.
FRESHWATER: Yellow perch are on the minds of many that enjoy tidal water fishing. Reports have been slow, but good catches are occurring. Some of the conditions haven't been the best, but folks are making the best of what they're faced with. The creeks along the Rappahannock, Potomac and Chickahominy rivers have been the more popular. Silver buddies, small grubs and small to medium minnows are what's being used. Bass fishing has been very good on the Chickahominy lately. The baits to use have been lipless cranks, jerk baits, silver buddies, and jigs. A-rigs have been catching both stripers and bass, but the stripers have to be released. Chickahominy Lake has also been good. The pits along the James always have the potential for quality, trophy-sized bass. The same baits used on the Chick work well on the James. Large blue catfish are being targeted and caught on the tidal rivers. Lately, the Rappahannock seems to be more popular. The Tappahannock area has been good. The upper James was in great shape a few days ago, leaving a great opportunity for smallmouth fishing. Now however, the river is on the rise again, and will be tough the next few days. The stripers at Kerr slowed a little after the warm weather left, but anglers chasing them are finding them in the same areas, just deeper. Casting swim baits to points, and covering water has been key. The shallows warmed nicely during the warming trend, triggering movements of bass. Crank baits, jerk baits, and lipless cranks were responsible for many catches over the weekend in many places. The crappie turned on nicely, as many big fish were caught, including a 3-pounder from Kerr. The warmer weather especially impacted the smaller bodies of water, enabling nice catches of bass, crappie, and pickerel.
Jeff Crow reports the following from Lake Country in southern Virginia: Kerr Reservoir continued to drop this week, and has been in the range of 295 feet. Water temperatures were stable to rising and were in the mid 40s. Water levels on Gaston have been in the normal range of 199 to 200 feet.
The crappie are biting well, particularly over on Buggs Island. Marshall Hancock won Bobcat's Crappie Trail Tournament last weekend with 14.25 pounds, and big crappie at 3.19 pounds. A wide range of techniques are being used right now, from fishing over brush piles in more than twenty feet, to fishing around bridge pilings, to spider rigging in the creeks. Some spider rigging are reporting tough trips right now, with a lot of wind and marking bait but few fish being caught. That being said, the top performances from the tournament were reported spider rigging above the bridges.
The early bird bass fishermen are being rewarded in Lake Country. CATT held their first tournament of the season on Kerr Reservoir this past weekend and it took five fish going over 20 pounds to win. Anglers are having success on jigs, jerk baits and crank baits this week. With the warm weather that the region has had, many bass have moved shallow and can be caught on rocky points and banks using shallow-type lures such as square bill crank baits and shallow suspending jerk baits. Jigs and soft plastics can also be used successfully. The key is to go during a warming trend as two to three days of warm weather will bring the fish shallow.
Anglers reported the catfish bite to be slow this week. Many hunt for the big winter cats because it is still fairly common to catch big cats of 50-plus pounds. Anglers after big cats often find that anchoring is a key technique instead of drifting. This is of course debatable and depends on who you ask, but typically the big-catfish aficionados recommend anchoring in likely places such as deep holes or channel bends, and anywhere you mark a lot of bait.
This time of year, striper anglers find large fish on or near the bottom below schools of bait. Once these stripers are located, fishermen are using spoons and jigs fished vertically to catch them. Those wanting to cast for stripers are also likely to find fish in down-lake creeks such as Eastland, Carter and Mill Creeks.
Source: https://www.richmond.com/sports/local/fishing-report-for-feb/article_82e501bb-e0c0-5c97-b13b-0b6706102d34.html