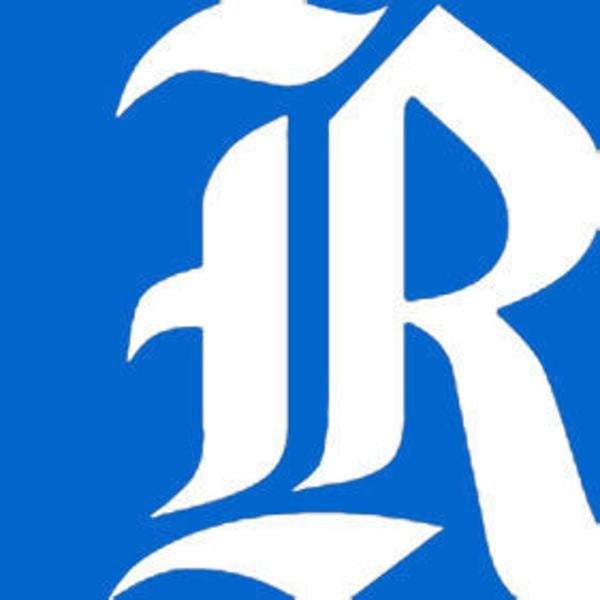 Capt. Art Conway of Conway's River Rat Guide Service out of Ed Allen's Boats and Bait reports that Chickahominy Lake mid-day water temperatures were in the low 70s in the lower main lake and higher in the major creeks on Wednesday. The lake level was about 2 inches above the top of the dam. The water was medium brown and very slightly cloudy in the central lake, and cloudy along downwind shorelines.
Some blue cats and bullheads were along drop-offs and in channels in the main lake while others had dispersed onto flats and into creeks. When active, cats were hitting live minnows and cut bait. Some crappie were in creeks and others were in the main lake, in both cases frequently near wood cover in moderate depths. Active crappie were hitting live minnows, Wright Bait Co. and Southern Pro curlytail jigs, small tubes, kalin crappie scrubs, and small swim baits.
Yellow and white perch were scattered or in loose aggregates on deep flats, drop-offs and channels in the main lake, with some moving into major creeks. When active, both perch species were hitting live minnows, small swim baits, and small jigs. Many bluegill and shellcracker were on deeper flats in the main lake, but some had entered the creeks, and when active were hitting live worms, Nikko nymphs, and small swim baits. Pickerel were along shorelines in coves and in creeks on sunny days. Bass were a mix of post-spawn, spawning, and a few pre-spawn fish, mostly in the major creeks and main lake coves. When active, bass and pickerel were hitting live minnows, spinner baits, swim baits, stick worms, crank baits, jerk baits, and jigs.
Fishing with Capt. Conway, Mickey Cleveland had one bluegill, two flier and seven crappie. Karen Anderson had 10 bluegill, three roach minnows, seven crappie, one hickory shad, one pickerel, and one blue cat. Steve and Mitch Novak had one bluegill, eight crappie, one pickerel, and three bass. Tom Porter had six bluegill, one flier, 21 crappie, one yellow perch, one white perch, one blue cat, one pickerel, and two bass.
Ed Allen reports the lake level is normal with clear water and temperatures around 70 degrees. The fishing pressure is moderate. Bass fishing is good on top of water and senkos. Some bass are in pre-spawn mode while others are in post-spawn mode. The biggest bag of the week was 25 pounds and the biggest fish was 7 pounds. Pickerel, catfish and bowfin have been active on minnows. Crappie have moved out of the creeks and are being taken around cypress trees and stumps. Bluegill are just starting to show some good activity, crickets and red worms are the best bet for success.
Notable catches: Dave Lujan, 14-pound bag; Richard Mills 1.3-pound citation bluegill; Al Rivers 18 crappie, six bass; Willie Allen 6.9-pound bass; Craig Riffey 5.5-pound bass; Gary Harmon 11 bowfin, rental boat; Ron Graves Jr. 5-pound bass; Ron Graves Sr. 5.3-pound bass; Patrick Jarrell 6-pound bass; Gary Harmon 10 bowfin, six catfish on minnows; Charles Jones 5.6-pound bass; Grant Alvis 5-pound bass; Bill Davis 5.2-pound bass; Neil Myers limit bluegill; Dan Jones 6-pound bass, 11-pound bowfin; Shawn Zimmer 25-pound bag; Jason Thomas 10 catfish, 12 bowfin; William Varley 14-pound bag; Danny and Ryan Gratton 15-pound bag; Andrew Scott 13-pound bag; Tyler Paige 6-pound bass; Mike Martinez 7.8-pound bass (length citation).
Jeff Crow reports the following from Lake Country in southern Virginia: Kerr Reservoir water level is at a preferable and timely 303 feet. At this water level, many trees and bushes are in the water and prime for spawning fish, and also for anglers who like flipping and pitching. If you are headed out, check the current water conditions to determine the latest readings as local and up-lake rainfall can quickly change the forecasted water level. Gaston was a little high at 200.2 feet earlier this week, and has been moderately stained due to all the water coming into the system. Water temperatures have risen this week with the warmer temperatures and have been in the upper 60s and even in the 70s in some north facing creeks.
Bass continued to move to the banks this week in preparation for spawning. This is a good time of year to put a tube on a jighead and head for the shallows. Other lures to consider right now include a bladed jig, creature baits in green pumpkin color, soft stick baits or floating worms rigged either Texas-style or wacky-rigged, a Carolina rig for those fish still staging or anything bluegill colored including crank baits and spinner baits. Other soft plastic options include lizards, trick worms or curl tail worms in a range of colors from green pumpkin to June bug depending on water clarity.
Anglers expecting an easy trip should be aware it can also be tough as the bass are focused primarily on spawning and perhaps not eating right now. Lake Country Bass-Masters reported a good outing this past weekend when Vincent Hickson and Larry Freeman Sr. finished in first place with 16 pounds. Second place had 15.5 pounds.
What really got a lot of attention this week was a 105-pound blue cat caught on Kerr Reservoir by 7-year-old Carson Grimes. Carson reportedly caught the big cat all on his own, with proud parents Carlos and Stacy Grimes sporting big smiles. The big cat turned out to be almost the same length as young Carson. Catfishermen are also reporting that the night bite is strong up until about midnight, a technique which excels in the summer but is already getting noticed and delivering success.
The crappie fishing continues to be top notch, although new techniques are coming on strong including shooting docks, long-lining and fishing shallow shoreline cover. The shoreline cover option is short-lived, but very strong currently. Try Bobby Garlands in Blue Ice color, and cast these in and around shoreline cover and downed trees. Many 2-pound crappie are being caught regularly with the occasional 3-pound crappie being brought in on Kerr. Strong fishing continues above the bridges in a range of depths. Good reports are also coming in from secondary creeks of Grassy Creek.
The striper fishing has been good this week with anglers reporting success both casting and trolling. This time of year, striper fishing can be excellent down in Nutbush, casting redfins on long shallow points. Be sure to try this pattern around the full moon.
SALTWATER: The reds have showed up in good numbers along the Eastern Shore. Black drum are still biting well, but the reds are on the rise. Fresh crab and clams are the preferred baits for both species. Cut bait, such as mullet, works well also. The tautog bite remains very good on ocean structures, and they are increasing in numbers along the CBBT. Crab is the best bait for the togs also. Tog season ends May 16. Flounder action is increasing, especially in the Wachapreague and Chincoteague areas.
Rudee Inlet and Lynnhaven Inlet have given up flounder catches also. The yellowfin tuna bite has been red hot. It seems that loads are being brought back to the docks. Catches of wahoo and mahi are increasing also. The surf action at Buxton has been busy with large red drum. Puppy drum and sea mullet are being caught by anglers farther north.
FRESHWATER: The Bass bite on the Chickahominy has been excellent. Twenty one was the winning weight from the past weekend. Weights were very tight, as 19 pounds was a sixth place finish. A wide variety of lures are effective right now, as the bass are quite aggressive. Some of the top choices are spinner baits, plastics, and top waters, just to name a few. Crappie have slowed a bit on the Chick, as most agree that the spawn is over.
Look for things to pick up soon. The bass on the James have been biting well also, despite high, muddy water. They too, are biting a large variety of lures. Due to the high water conditions, there have not been many reports from the shad anglers. Things are usually winding down for the shad inside the city limits by now, but they're still available. The tidal river cats continue to bite well, especially on the Rappahannock. The 360 bridge is known for high numbers of cats. The Potomac has been producing large numbers of cats also. The bass bite on the Potomac is increasing again. Last year was a tough year for the bass on the Potomac.
Bass are in spawn mode in many of the area lakes. Anglers visiting Kerr, Gaston, Anna, and Smith are all reporting big waves of bedding bass. The striper are biting well at Anna, especially on live bait. The crappie bite is still good at Anna, with many reports stating that the fish are still shallow. The spawning run of the striper is occurring at Kerr. This draws a lot of anglers up the rivers that feed into Kerr.
There is a lot of shallow water, and sand and mud flats to cross when entering the rivers of the upper lake. This can be tricky, as many have run aground trying to access these areas. The lake level has much to do with success in this area. The current elevation is 303 feet. This is 3 feet above normal pool. Crappie are starting to roam around in local ponds, striking bugs at the surface, and hitting small grubs over deeper water, but in the upper water column. Bass in some ponds are responding to top water baits quite well. Look for the bluegill bite to ignite everywhere soon.
Source: https://www.richmond.com/sports/local/fishing-report-for-april/article_9694a382-bb74-5be7-84bf-7f3b852a0c2c.html