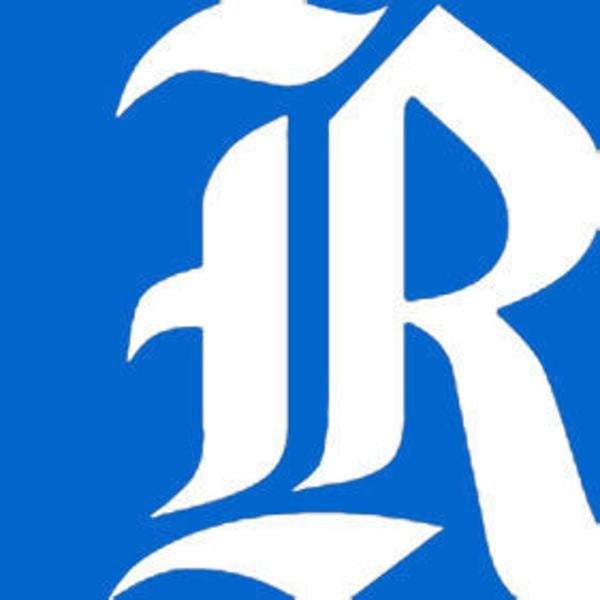 Capt. Art Conway of Conway's River Rat Guide Service out of Ed Allen's Boats and Bait reports that Chickahominy Lake mid-day water temperatures were in the low 70s in the lower main lake and major creeks on Wednesday. The lake level was about 5 inches above the top of the dam. The water was medium brown and clear in the central lake, and cloudy along downwind shorelines.
Some blue cats and bullheads were along drop-offs and in channels in the main lake while others had dispersed onto flats and into creeks. When active, cats were hitting live minnows and cut bait. Some crappie remained in creeks, but many crappie had moved out of the major creeks and were spawning on wood cover on flats in the main lake. Active crappie were hitting live minnows, Wright Bait Co. and Southern Pro curlytail jigs, small tubes, Kalin crappie scrubs and small swim baits. Yellow and white perch were scattered or in loose aggregates on deep flats, drop-offs, and channels in the main lake, with some moving into major creeks.
When active, both perch species were hitting live minnows, small swim baits, and small jigs. Many bluegill and shell cracker were on deeper flats in the main lake, but some had entered the creeks, and when active were hitting live worms, nikko nymphs, and small swim baits. Pickerel were along shorelines in coves and in creeks on sunny days. Bass were a mix of post-spawn, spawning and a few pre-spawn fish, mostly in the major creeks and main lake coves. When active, bass and pickerel were hitting live minnows, spinner baits, swim baits, stick worms, crank baits, jerk baits and jigs.
Fishing with Capt. Conway, Tricia Pearsall had one bluegill, five flier, one shell cracker, 19 crappie, one yellow perch, one white perch, and one pickerel. Jerry Davis had nine bluegill, 15 crappie, and one pickerel. Tom Porter had four bluegill, 27 crappie, two pickerel, and one bass.
Ed Allen reports the water is clear with temperatures in the upper 60s. Fishing pressure is moderate, and fishing continues to be good for all species. Some of the bass are going on the beds during the full moon while some are already in their posts on mode. Cinco's, frogs and top water lewers are the baits of choice. Dan Jones caught the 13th weight bass citation for the year on Saturday, an 8.5-pound postpone monster. Crappie action is excellent around any type of wood on small minnows. Nice stringers of bluegill have been reported and things should get better as the full moon approaches. Catfish, bow fan and pickerel action has been good on minnows.
Notable catches: Dan Jones, 5.5 20-pound bag; Frank Butts, limit crappie; Paul Shattuck, limit crappie; Steve Hoffman and Bob Shipton, 17-pound bag; Frank Butts, limit crappie; Dan Jones 8.5-pound bass , weight citation; Karl Jones and Bill Mays limit bass, rental boats; Cody Wilson 15-pound bag; Dan and Caleb Jones, 14-pound bag; Ryan Hebert 13-pound bag, 20 crappie; Matt Acrie 6.5-pound bass, length citation; Jim Marble 15 crappie, over 1 pound each.
Jeff Crow reports the following from Lake Country in southern Virginia: Kerr Reservoir water levels have been on a slow rise from a low of around 300 feet earlier this week. There are many bushes and trees in the water at this level, giving fish some cover in which to spawn. Anglers should also check the current water conditions to determine the latest readings as local and up-lake rainfall can quickly change the forecasted water level. Gaston was a little high at 200.5 earlier this week, and has been moderately stained due to all the water coming into the system. Water temperatures have risen this week with the warmer temperatures and have been in the 60s.
Bass continued to move to the banks this week in preparation for spawning. April is a key spawning month in Virginia and a key time for anglers to be on the water. That said, it can also be tough on anglers trying to dodge storms and high winds. And given that it is still early in the year, warming trends definitely help the bite. Recent tournament weights have been respectable all the way down the list as more and more fishermen are having productive trips.
The B.A.S.S. Virginia Nation Mr. BASS two-day event was held on Lake Gaston this past weekend and was won by Kenny Wright and Charlie Seymour with 30.67 pounds. Fishermen across both lakes reported success with jerk baits, top water lures, spinner baits and crank baits. That being said, the suspending jerk bait continues to deliver for those fish not yet committed to the shallows. While many buck bass are being caught, larger females are now in the mix, and dock fishing has strengthened this week.
Week after week the crappie fishing excels, particularly on Kerr with the larger fish. It is common to catch 2-pound class fish and from time to time one in the 3-pound class on Kerr. Techniques are changing somewhat as spring progresses, with long lining, shooting docks and fishing around shoreline cover becoming more dominant. The best fishing continues to be above the bridges and typically 5-8 feet deep out over 15 feet of water.
The striper fishing has been fair this week with anglers reporting success trolling red fins and buck tails. Many believe the bite will improve as the striper return from the rivers in the coming weeks. Anglers also report success casting for striper using swim baits fished slow and steady in 5-15 feet of water, as well as Alabama rigs and flukes.
Saltwater: Flounder catches are increasing along the Eastern Shore in areas like, Wachapreague and Chincoteague. Drifting minnows along the drop-offs of the shallow flats is productive. Catches have also been made inside Rudee Inlet. Tautog catches continue to be strong, and are being caught from the bridge tunnel now. The bigger togs are still coming from ocean structures, however. Black drum catches are increasing as we are upon the full moon, as of the 18th.
Red drum catches are also increasing along the Eastern Shore. The reds will continue to improve. Yellow fin tuna have arrived in big numbers, and are drawing more attention from anglers almost daily. Along with the yellows, wahoo, and mahi are being pulled in, and brought back for cleaning. Blackfin are still available now, as well. At Cape Point, in Hatteras, large red drum have been caught. Blowtoads and puppy drum are continuing to bite.
Freshwater: Bass, in lakes and ponds, are in full spawning mode. Anglers report a big wave of bass moving up just prior to the weekend. Thirty pounds won the two-day, Mr. Bass event at Lake Gaston. Kenny Wright, and Charlie Seymour were the winners. Eighteen pounds won the Elite 70 event at Kerr Reservoir. Joh Hall and Matt Martin were the winners. Many anglers report targeting bedding fish at both events. Bass at Anna are in spawning mode also. The stripers are making their spawning run at Kerr. These fish make long runs into the headwaters of the lake.
Both the Dan and Staunton rivers attract the striper. Striper are being caught well at Anna also. Live bait has been best at Anna. Excellent catches of crappie are occurring in area lakes and tidal rivers as this report is being written. Tidal river bass are responding to many offerings now, as they are quite aggressive. Spinner baits continue to be very productive. Both the Chickahominy and James are excellent, but the James has risen due to rainfall upstream. The Chickahominy rarely gets stained, due to the many swamps and marshes that filter out the silt and mud. Rockfish are being caught in the tidal rivers, but must be released. The shad run is still occurring, especially on the James.
Spoons sometimes work better in the stained water. Shad darts have been working well though. The white perch bite is still strong inside the James. Cut bait and bloodworms are working well, as are minnows. The blue catfish bite is perhaps the best of the year right now. The shad and herring runs create boundless food sources for these giant predators. As was mentioned last week, April is quite the time to fish on the tidal James.
Source: https://www.richmond.com/sports/local/fishing-report-for-april/article_e4f4460b-999f-573b-93d3-d6b030868f3b.html