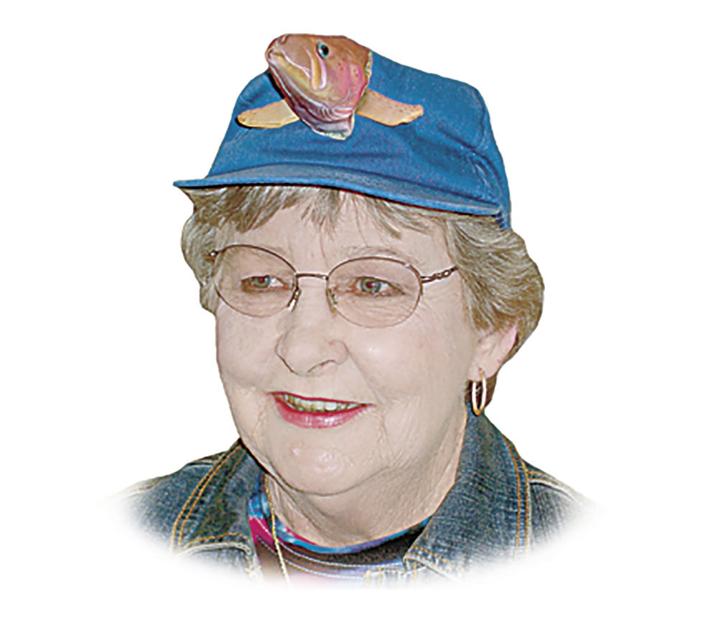 "Simon Peter saith unto them, I go a fishing. They say unto him, We also go with thee."
Recently, I visited with one of my former students, and I am so pleased to find out she loves fishing and Jesus as much as I do.
Lynda was one of my most outstanding students and a very fine athlete. I had not seen her in about 10 years, and it was so pleasant to find out that we have a lot in common.
Lynda shared with me: "Jesus and fishing are two of my favorite things, and I've always loved reading your Oceans column because fishing feels to me like a spiritual experience." Lynda and I would both prefer to be fishing at the ocean or bay than doing most anything else.
I remember when I was young and I could still wade fish. I loved the feeling of being so small in comparison to the world when I was standing in waist deep water wade-fishing. Lynda also feels the same way about wade-fishing.
We both agree that we can feel God's presence as we admire this beautiful fishing world that He created for us to enjoy. We each thank God for the majestic sky, the pink and golden colors, the sounds of waves splashing and songs of singing seagulls, and for the peaceful feeling it all brings.
Lynda attributed her love of fishing to her grandmother who would take her fishing in the summer, and I attributed mine to my mom and dad.
Like my family, they also fished more times for necessity than pleasure! They worked to live, and never had to worry about work-life balance.
We both agree that it is nice to enjoy the simpler way of life. I am content in fishing from the beach in a lawn chair. Lynda is young and full of energy and still enjoys wade-fishing.
I appreciate what I have learned from my former student and for the memories we have shared in schools and at the sea.
The saying "what comes around goes around" is so true.
Dear Lord, thank You for the beautiful world You have created and for the many fishing adventures I have enjoyed and for those yet to come. Lord, thanks for the visit with my former student and fishing friend, Lynda.
If you would like to purchase the book "Oceans for Emotions" for $10, call the Victoria Advocate at 361-575-1451.
Source: https://www.victoriaadvocate.com/news/features/faith/elaine-wheat-we-are-more-alike-than-different/article_0dbe52ba-bd16-11e8-9dee-0f3b2c644be1.html