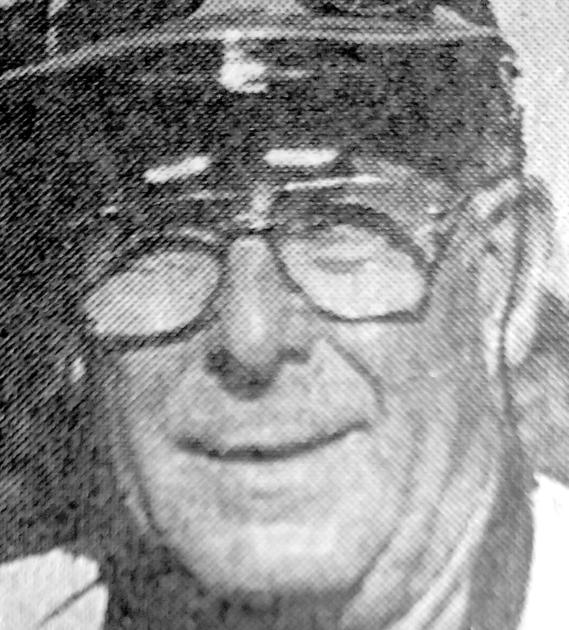 SANBORNTON — Richard T. Secord Sr., D.D.S., 83, died on Tuesday, Sept. 18, 2018, at Lakes Region General Hospital in Laconia after a courageous battle with cancer.
He was born on April 25, 1935, in Portland, Maine, the son of the late Eric M. and Arlene (Taylor) Secord.
Richard earned his bachelor of arts degree in pre-med from the University of Maine, where he was a distinguished military graduate, president of the Honorary Military Organization and fraternity president. He later obtained his doctorate in dentistry from the University of Pennsylvania, Philadelphia, graduating in the top 10 percent of his class, earning the Institute of Dental Research Grant.
Dr. Secord opened his first dental practice in North Andover, Massachusetts, operating there for 25 years. He later moved to Meredith, opening a new practice, which he kept for 12 years, until his retirement.
Dr. Secord served as a clinician for dental education, the Massachusetts Dental Society coordinator, and on the professional review committee for the Massachusetts Dental Society. While serving as the clinical instructor at Tufts Dental School for three years, he was a participant in the oral cancer course at Tufts University.
Richard served as a captain of the Dental Corps with the U.S. Army from 1961 to 1963. While in the Army, he was a researcher of exfoliative cytologic techniques for oral cancer, for which he had two papers published and was a lecturer for post-graduate courses at Fort Knox, Kentucky.  He also served as a clinic preventive dentistry officer and received a certificate of achievement for military service. In the military, Dr. Richard Secord was asked to be director of the dental clinic at the Walter-Reed National Military Medical Center. He declined so he could pursue a private practice in New England.
Richard was a longtime member and past president of the Meredith Rotary Club. He enjoyed spending time at his lake house on Rangeley Lake in Maine with his wife Nancy and many of his past and present dogs. He was an avid fly fisherman and loved to travel the country fishing, including his favorite spots along the Miramichi River in New Brunswick, Canada, and bone fishing in the Bahamas. Among the many famous people he fished with was his friend, Ted Williams. Dick was the official fly cast instructor for the Federation of Fly Fisherman and was associated with the New Hampshire Fish and Game Department, giving fly fishing courses. Also, Richard volunteered his time teaching children the techniques of fly fishing. He also volunteered his time as a ski instructor for handicapped individuals.
Richard was predeceased by his parents and his infant brother.
His family includes his wife, Nancy T. (Saner) Secord of Sanbornton; her son, Jeff Perry, his wife, Beth, and their children, Madison and Myles, of New Hampton; her daughter, Elizabeth King, and her son, Trice Butler, of Las Vegas, Nevada; and his children, Richard Secord Jr. and his children, Jonathan and Hunter, of Sandwich; his daughter, Karen Keefe, and her husband, Owen, and their children, Lauren and Cameron, of Atkinson; his daughter, Christine Neverett, and her husband, Gary, and her children, Emily and Hannah, of Nashua; his cousins, Larry and Steven Secord of Scarborough, Maine, Ann Wilbur and her husband, Gary, of Morro Bay, California, and daughter Michelle of Ashland, Ohio, Robert and Robin Landis of Rangeley, Maine, Jim and Judy York of Connecticut, and Jerry and Dee York of Florida; and his beloved dog, Shelly.
Calling hours will be on Friday, Sept. 28, from 10 a.m. to noon at the William F. Smart Sr. Memorial Home, Tilton-Franklin Road (584 West Main St.), Tilton.  A graveside service with military honors will follow at 1 p.m. at the New Hampshire State Veterans' Cemetery in Boscawen.
Memorial donations in memory of Dr. Secord may be made to the Franklin VNA and Hospice, 75 Chestnut St., Franklin NH 03235; or to the Franklin Animal Shelter, PO Box 265, Franklin NH 03235.
For more information, visit www.smartfuneralhome.com.
Source: https://www.laconiadailysun.com/community/obituaries/dr-richard-t-secord-sr/article_89feb998-c020-11e8-936c-3727eee404bb.html