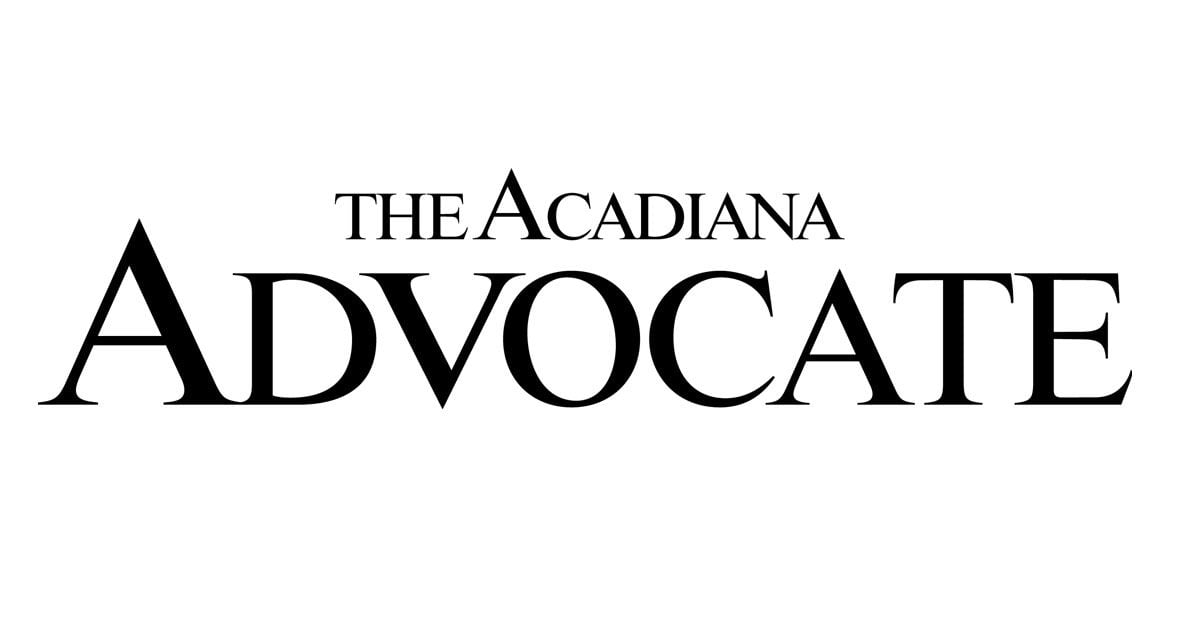 TUESDAY
LAFAYETTE KAYAK FISHING CLUB MEETING: 6 p.m., Pack & Paddle, 601 E. Pinhook, Lafayette. Call (337) 232-5854. Website: lafayettekayakfishing.com.
THURSDAY
NEW ORLEANS FLY FISHERS FLY-TYING SESSION: 7 p.m., St. Francis Xavier Church Hall, 444 Metairie Rd., Metairie. Call Joe Bandera (504) 888-2149.
FRIDAY-SUNDAY
GRTU TROUTFEST 2019: Lazy L&L Campgrounds, 11699 River Road, New Braunfels, Texas. Fly fishing expo, seminars, tiers, instructors. Benefits river restoration. Website: grtutroutfest.org.
SATURDAY
FLY TYING 101: 2-4 p.m., Orvis, Perkins Rowe, Baton Rouge. No cost. Hands-on clinic covering basics of fly tying. Materials and tools provided. Registration required. Call (225) 757-7286.
HUNTING SEASONS
See 2018-19 Louisiana Hunting Pamphlet for bag limits, shooting times, other restrictions & state WMA season dates.
QUAIL: Through Feb. 28, statewide, private lands only.
SNIPE: Through Feb. 28, statewide, second split.
SQUIRREL & RABBIT: Through Feb. 28, statewide private lands & selected wildlife management areas.
GEESE/CONSERVATION ORDER: Through March 10, statewide. Limited to take of blue, snow and Ross' geese only. No daily nor possession limits. Hunters allowed to use electronic calls and shotguns capable of holding more than three shells.
AROUND THE CORNER
FEB. 24— SOUTH LOUISIANA HIGHPOWER CLUB MATCH: 8:30 a.m., Ascension Parish Sheriff's Range, St. Landry Road, Gonzales. NRA match rifle or service rifle, 200-yard/50-rounds match course. Fee $12 members, $15 nonmembers, $5 juniors. $15 annual club & Civilian Marksmanship Program membership (allows purchases from CMP). Call George Serrett (225) 389-6118. Email: gserrett41@cox.net.
FEB. 25—RED STICK FLY FISHERS FLY-TYING SESSION: 7 p.m., Meeting Room, Bass Pro Shops, Denham Springs. Call Sydney Dobson (225) 892-1613. Website: rsff.org.
FEB. 28—NEW ORLEANS FLY FISHERS MEETING: 7 p.m., Lakeshore Marina, 7840 Lakeshore Drive, New Orleans. Call Jack Crais (504) 259-2329. Website: neworleansflyfishers.com.
MARCH 2—7th ANGLERS FOR AUTISM BASS TOURNAMENT: 4:30 a.m. check-in, Doiron's landing for Atchafalaya Basin & Belle River/Lake Verret, Stephensville. Pick-your-partner event. 3 p.m. weigh-in, Doiron's. Fee $205. $5,000 first-place. Benefits Emerge Center. Raffle for $2,000 Cabela's shopping. Call Moonie Bergeron, Bergeron's Cajun Meats (225) 938-2834 or Keith Thibodeaux (225) 938-0941. Sponsorship, call Brandi Monjure (225) 343-4232, Ext. 1897. Also: Wild Game & Seafood Cook-Off, 11 a.m., Doiron's. Website: emergela.org.
MARCH 2–26th Annual RED STICK DAY: 8:30 a.m.-3:30 p.m., Waddill Outdoor Education Center, 4142 North Flannery Road, Baton Rouge. Free event. Fly fishing freshwater & saltwater, kayak fishing, fly-tying, destination fishing & kayak demonstrations, casting clinics. Sponsored by Red Stick Fly Fishers. Website: rsff.org.
FISHING/SHRIMPING
OPEN SEASONS: Recreational all groupers except gag, goliath & Nassau groupers in state/federal waters.
CLOSED SEASONS: Recreational greater amberjack, red snapper and gray triggerfish seasons state and federal waters.
SHRIMP CLOSURE: All inshore areas closed except open waters (double-rig line) in Breton and Chandeleur Sounds. All state outside waters seaward of the Inside/Outside Shrimp Line remain open.
Email: jmacaluso@theadvocate.com
Source: https://www.theadvocate.com/acadiana/sports/article_21f1c6a2-2bb8-11e9-b0ae-3baf121b3a94.html