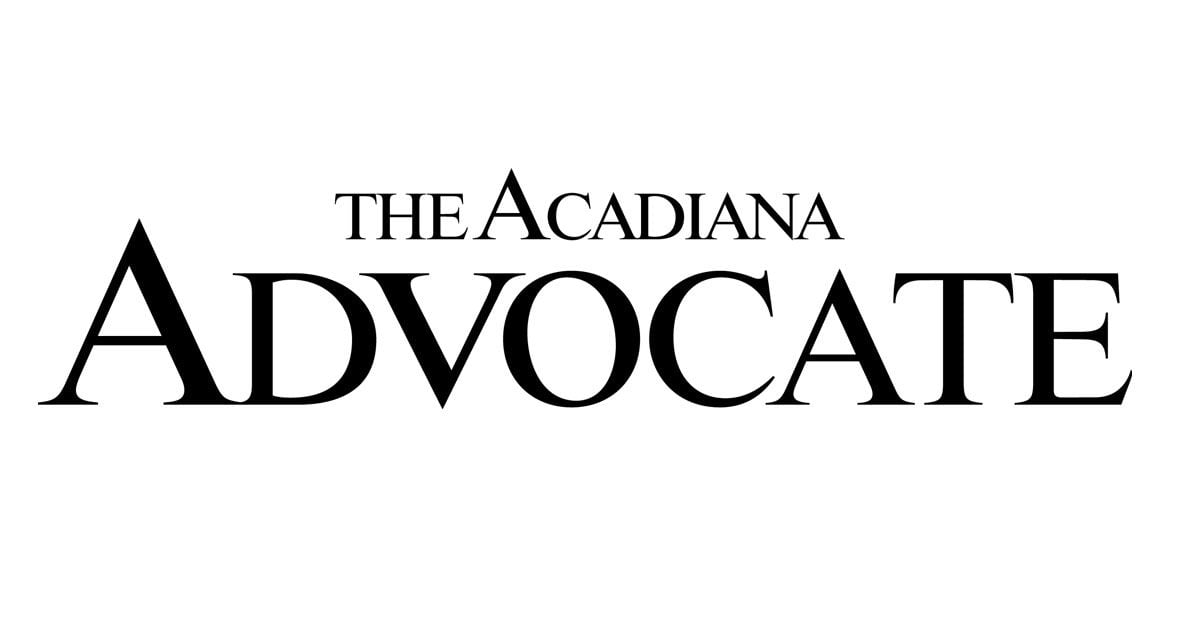 THURSDAY
HUNTING SEASONS PUBLIC MEETING: 6 p.m., LDWF field office, 368 Century Link Drive, Monroe.
NEW ORLEANS FLY FISHERS MEETING: 7 p.m., Lakeshore Marina, 7840 Lakeshore Drive, New Orleans. Call Jack Crais (504) 259-2329. Website: neworleansflyfishers.com.
FRIDAY
HUNTING SEASONS PUBLIC MEETING: 6 p.m., Convention Hall, 915 Third Street, Alexandria.
FRIDAY-SATURDAY
IFA-LOUISIANA REDFISH TOUR: 5-7 p.m. Friday, registration/captains' meeting, Jean Lafitte Harbor, 4932 Kenal Road, Lafitte. Saturday tournament, safe daylight, Jean Lafitte Harbor. 2-redfish limit less than 27 inches long, 16-inch minimum size. Entry fee $250 ($30 membersip). Website: ifatours.com.
SATURDAY
7th ANGLERS FOR AUTISM BASS TOURNAMENT: 4:30 a.m. check-in, Doiron's landing for Atchafalaya Basin & Belle River/Lake Verret, Stephensville. Pick-your-partner event. 3 p.m. weigh-in, Doiron's. Fee $205. $5,000 first-place. Benefits Emerge Center. Raffle for $2,000 Cabela's shopping. Call Moonie Bergeron, Bergeron's Cajun Meats (225) 938-2834 or Keith Thibodeaux (225) 938-0941. Sponsorship, call Brandi Monjure (225) 343-4232, Ext. 1897. Also: Wild Game & Seafood Cook-Off, 11 a.m., Doiron's. Website: emergela.org.
26th Annual RED STICK DAY: 8:30 a.m.-3:30 p.m., Waddill Outdoor Education Center, 4142 North Flannery Road, Baton Rouge. Free event. Fly fishing freshwater & saltwater, kayak fishing, fly-tying, destination fishing & kayak demonstrations, casting clinics. Sponsored by Red Stick Fly Fishers. Call Pete Sturgis (225) 247-3129. Website: rsff.org.
SATURDAY TRAP SHOOT: 8:30 a.m., Southwest Gun Club, McComb, Mississippi. Weather permitting. ATA-style trap field/portable traps/25 singles or 12 pairs per round. Only 7-1/2 shot size or smaller (1-1/8 ounces). 25 singles. Fee $5/round (cash/correct change only). Next shoot April 6. Call Doug Bowser (601) 341-8797. Email: douglasmbowser@yahoo.com.
HUNTING SEASONS PUBLIC MEETING: 10 a.m., LSU AgCenter office, 7101 Gulf Highway, Lake Charles.
SUNDAY
IFA KAYAK TOUR-LOUISIANA: Lafitte. Entry fee $75. Registration 6 p.m., Saturday, captain's meeting. First of two qualifying events for IFA-Kayak National Championship. Onbline registration website: ifakayakfishingtour.com.
MONDAY
55th GOVERNOR'S STATE CONSERVATION ACHIEVEMENT AWARDS NOMINATIONS DEADLINE: Sponsored by Louisiana Wildlife Federation. Categories: Professional, Volunteer, Youth Conservationist, Business, Educator, Elected Official, Communications and Conservation Organization. Awards presented April 27, Ashley Manor, Old Hammond Highway, Baton Rouge. Call LWF (225) 344-6707. Email: lwf@lawildlifefed.org. Website: www.lawildlifefed.org
WEDNESDAY
PONTCHARTRAIN BASIN FLY FISHERS MEETING: 6 p.m., Abita Brew Pub, 72011 Holly Street, Abita Springs. Call Corey Tohme (985) 624-9331. Website: pbasinflyfishers.blogspot.com.
HUNTING SEASONS
See 2018-2019 Louisiana Hunting Pamphlet for bag limits, shooting times, other restrictions & state WMA season dates.
QUAIL, RABBIT, SNIPE, SQUIRREL: Through Feb. 28.
GEESE/CONSERVATION ORDER: Through March 10, statewide. Limited to take of blue, snow and Ross' geese only. No daily nor possession limits. Hunters allowed to use electronic calls and shotguns capable of holding more than three shells.
AROUND THE CORNER
MARCH 7—LOUISIANA WILDLIFE & FISHERIES COMMISSION MEETING: 9:30 a.m., State Fish Hatchery, Woodworth.
MARCH 8—DUCKS UNLIMITED FIREARM FRENZY: 5-9 p.m., Cabela's, Gonzales. 50-gun raffle. Ticket packages $20-$500, includes 1-year DU membership. Call Paul Matherne (504) 481-0878 or Alden Gautreau (225) 235-1062.
MARCH 8—TRINITY OUTDOORS ACADIANA 'DREAM BIG' BANQUET: Scott Event Center, Scott. Live/silent auctions for handcrafted items including bars, hall trees and specialty team items. Sponsorships available. Call (225) 715-9581.
MARCH 8-10—LDWF FATHER-CHILD FUN CAMP: Woodworth Outdoor Education facility, Woodworth. Parents with 10-13 year-old children. Outdoor skills weekend. Sponsored by Department of Wildlife and Fisheries. Preregistration required. Fee $50, $25 for additional child (limit two children/family). Call Theresa Cross (337) 491-2575. Email: tcross@wlf.la.gov. Registration website: wlf.louisiana.gov/page/fun-camp.
MARCH 9—DUCKS UNLIMITED STATE LEADERSHIP MEETING: 9 a.m., Cabela's, Gonzales. Lunch provided. No fee & no required registration.
MARCH 9—FLY-TYING CLASS: 9 a.m.-noon, Ascension Parish Library, 708 South Irma Boulevard, Gonzales. No fee. Learn to make basic bream, bass and saltwater flies and sac-a-lait jigs. Must bring materials. Call Darrel Crawford (225) 253-4127. Email: wimpflies@gmail.com.
MARCH 9–TROUT CHALLENGE KAYAK FISHING TOURNAMENT: La. 23 corridor, Plaquemines Parish. Bayou Coast Kayak Fishing Club event Open to public. Entry fee $25. Heaviest 10-speckled trout stringer. Artificial lures only. BCKFC Angler of the Year points event. Website: bckfc.org.
MARCH 11–RED STICK FLY FISHERS PROGRAM: 7 p.m., Joe Herring Room, Wildlife & Fisheries headquarters, Quail Drive, Baton Rouge. Call Gary Elbourne (225) 505-4997. Website: rsff.org.
FISHING/SHRIMPING
OPEN SEASONS: Recreational all groupers except gag, goliath & Nassau groupers in state/federal waters.
CLOSED SEASONS: Recreational greater amberjack, red snapper and gray triggerfish seasons state and federal waters.
SHRIMP CLOSURE: All inshore areas closed except open waters (double-rig line) in Breton and Chandeleur Sounds. All state outside waters seaward of the Inside/Outside Shrimp Line remain open.
Email: jmacaluso@theadvocate.com
Source: https://www.theadvocate.com/acadiana/sports/article_aeb5ebcc-3077-11e9-8ad0-ab81c90f44c7.html